The Board of Directors at First Alliance Credit Union has recently named Michael T. Rosek as President/CEO. Rosek brings more than 30 years of experience in the credit union industry, including previous roles having served as Chief Financial Officer and President/CEO.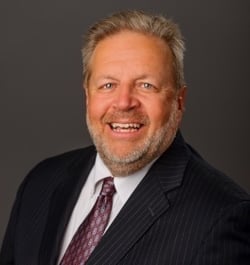 Rosek comes to First Alliance Credit Union from Rock Valley Credit Union in Loves Park, IL where he has served as President/CEO since 2011. His educational background includes a Bachelor's Degree in Finance from the University of Wisconsin-Whitewater and an MBA in Finance and Accounting from Regis University in Denver, CO. He is also a graduate of Credit Union National Association's Financial Management School-Parts 1 and 2. He has held leadership positions in several credit union chapters and community service organizations.
Commenting on his new role at First Alliance, Rosek noted:
"I am excited to begin working with each First Alliance Credit Union team member, to continue to build on to the legacy of outstanding member service, and to help take First Alliance and our members to even greater heights."
First Alliance Credit Union staff and board is looking forward to the expertise and positive attitude Rosek will bring with him to his important leadership role.
About First Alliance Credit Union
First Alliance Credit Union is the first credit union in Rochester, Minnesota, founded in 1932 by seven Rochester firefighters. Membership is open to everyone who lives, works, worships, owns a business or attends school in Olmsted, Winona, Wabasha, Dodge and Goodhue counties. Depositing $5 into a savings account is all it takes to join the credit union.
The credit union's mission is expressed best by their tagline: All For One. Which simply means, ALL they do is FOR every ONE of their members.