First Alliance Credit Union is excited to announce they donated over $2,800 in supplies to four local non-profit organizations for their annual All for One Community Service Day. Each year on this day the credit union closes its offices so their staff can give back to local communities in the Rochester area.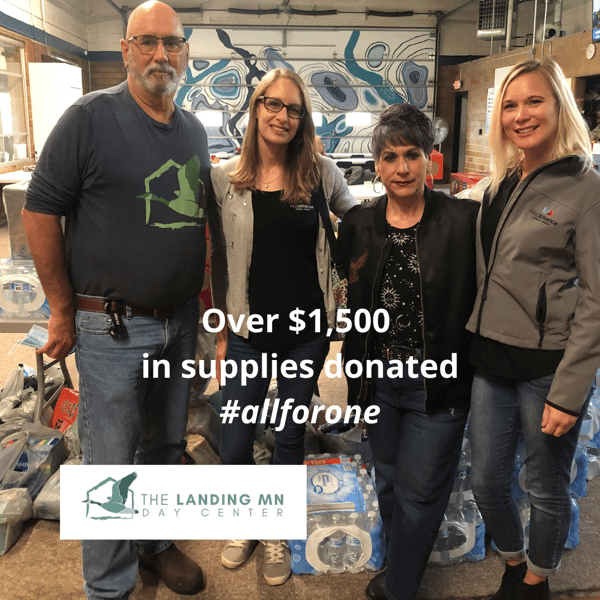 First Alliance Credit Union's All for One Day initiative is part of a larger state-wide credit union event coordinated by the Minnesota Credit Union Network called CU Forward Day. Sixty-eight other credit unions across the state are also participating in this day. This is the seventh year First Alliance Credit Union has closed on Indigenous People Day so their staff can make a positive impact for local organizations.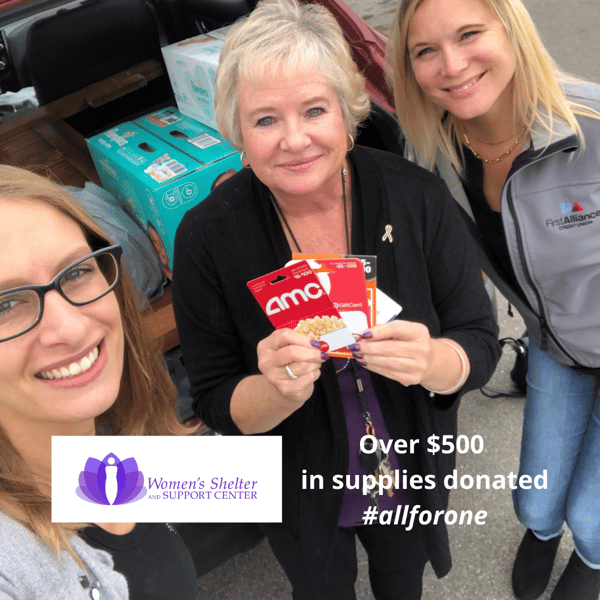 Commenting on All for One Day, Jenna Taubel, Director of Brand and Digital Member Experience at First Alliance Credit Union noted, "The credit union was founded on the philosophy of people helping people, making the spirit of All for One Day core to our mission as a credit union. It only makes sense for First Alliance to use our collective time and resources to make a positive impact in the community that supports us."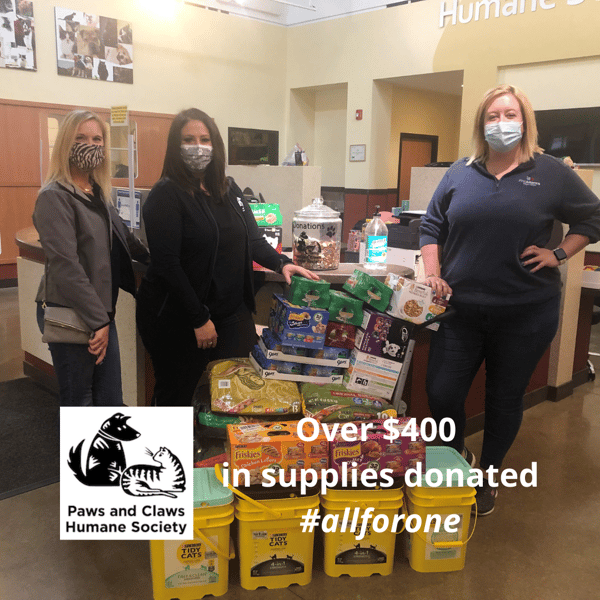 This year, leading up to All for One Day, the credit union held a two-week long fundraising event with their staff to raise funds for The Landing, Women's Shelter, Paws and Claws Humane Society, and the Zumbro Education District (Z.E.D). The credit union was able to collectively raise over $2,800. These funds were used to purchase much needed supplies for each of the four local non-profit organizations. The supplies were delivered throughout the morning to each organization on Monday, October 11th, 2021.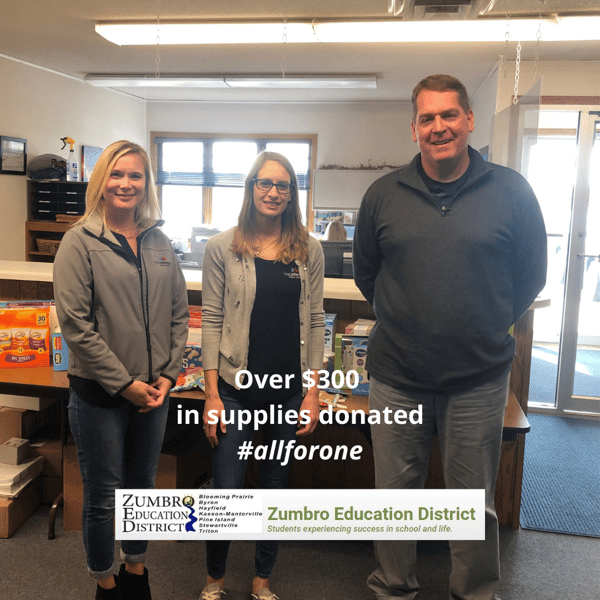 The credit union staff also spent time throughout the day completing individual random acts of kindness.