Currently, over 6.6 million people have been laid off or had their hours cut due to the COVID-19 pandemic. What this means, among other things, is that many people will be filing for unemployment that may not have had to before.
While unemployment is a much-needed financial lifeline for most people who have lost their job, it's rarely a pleasant experience. Admitting that you lost your job is awkward at best, and many people feel embarrassed about having to ask for a paycheck from the government.
The truth is that filing for unemployment in Minnesota isn't difficult. The state government has made filing for unemployment as painless as possible. All you need to do is follow a few simple steps.
---
---
Step One: Get Your Information Together
Before you file for unemployment benefits, you'll want to prepare. You'll need to have the following information available:
Social security number
Driver's License or another state government identification number
Bank account and routing number if you want your benefits directly deposited
Employment history for the past 18 months, including:

Name, address and phone number of each employer
Dates of employment
How much you were paid
Why you no longer work for your previous employer or employers

Your work authorization document if you are not a United States citizen.
Your DD-214, Member 4 form if you served in the military in the last 18 months
Your SF-8 and SF-50 if you were a federal employee in the past 18 months
Step Two: Contact the Minnesota Unemployment Insurance Program
Once you have your documentation together, contact the Minnesota Unemployment Insurance Program between 6 a.m. and 8 p.m. Be sure to contact them as soon as you lose your job or have your hours reduced. If you don't, you may lose some of your benefits.
However, you should know that Minnesota's Unemployment Insurance program is currently overwhelmed by the new applicants. In order to manage the volume of applicants, only certain people can apply on certain days of the week, based on the last digit of your social security number.
People whose social security number ends in a 0, 1 or 2 can apply on Monday.
People whose social security number ends in a 3, 4 or 5 can apply on Tuesday.
People whose social security number ends in a 6, 7, 6 or 9 can apply on Wednesday.
Anybody can apply on Thursday and Friday.
The two best ways to apply for unemployment insurance are by phone or through the Minnesota Unemployment Insurance website.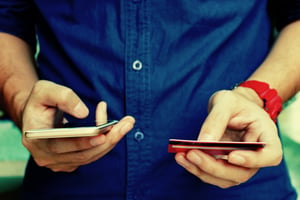 You can find the Minnesota Unemployment Insurance website at www.uimn.com. When the site loads, simply click on "Applicants" and then "Apply for Benefits." Then fill in the required information, review your information carefully and submit the application.
Once you've submitted the application, you'll get a confirmation page letting you know you successfully submitted your application.
If you don't want to use the website, you can always use the Minnesota Unemployment Insurance phone system. Just call one of these three numbers depending on where you live:
Twin Cities area: 651-296-3644
Greater Minnesota: 1-877-898-9090
If you are hearing impaired, you can call the TTY line at 1-866-814-1252.
Once you call the number, you'll need to select your language—English, Spanish, Hmong or Somali. From there, the automated system will ask you to provide your social security number. After you do that, you'll need to follow the prompts.
Step Three: Wait for Confirmation
Once you're done, you'll have to wait for the Minnesota Unemployment Insurance program to approve your application. If they approve it, they will send you some documents, including how much you'll be paid weekly and how long that will last.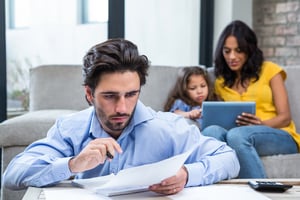 On the other hand, if your claim is denied, you can request an appeal. Your appeal must be in writing, although you can file it at the Minnesota Unemployment Insurance website, and you have to get it in by the date stated in the letter of denial you received. Once the department receives your letter of recommendation, they will schedule a hearing to receive evidence from you and your former employer that you qualify for unemployment benefits.
If you do get unemployment insurance, expect to get about 50% of your average weekly wage when you were employed up to a state maximum of $740.
You can find out more information about appealing at the Minnesota Unemployment website.
Manage Your Money With First Alliance Credit Union
Filing for unemployment can feel daunting, but in reality if you follow a few steps you can start collecting benefits while you're trying to find a new position.
Even though unemployment is a good safety net, you won't get as much as you made while you were still employed. You'll need to manage your money as effectively as possible. Fortunately, First Alliance Credit Union has several resources available to help you.
Become a First Alliance member today, and you can use online banking and our mobile banking app to keep track of your accounts at any time. You can also use the My Money tool on our website to track your spending and create a budget.
---