Pretty much everyone has felt the annoyance of needing to withdraw money from an ATM and being charged as much as $5.00 for the privilege. What many people don't know, however, is that several ATMs don't charge fees and that it's actually not that hard to find them.
Use Your Bank or Credit Union's ATMs
Your first step in finding a fee-free ATM should be to talk with your bank or credit union. A lot of credit unions don't charge fees for members to access their ATM, and many banks have jumped on the bandwagon.
Use an ATM in Your Financial Institution's Card Network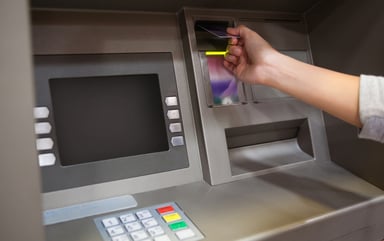 If you can't get to one of your financial institution's ATMs, don't despair. Several banks and credit unions belong to a card network. If you use one of the card network's ATMs, you won't have to pay a fee.
First Alliance Credit Union, for instance, is part of the MoneyPass ATM network, which will let you use select ATMs throughout the United States and Puerto Rico surcharge-free. If you're outside of Rochester, all you have to do is visit the MoneyPass ATM network website, type in your location, and you can see where the surcharge-free ATMs near you are located. It's worth noting you can even make cash deposits at some of the ATMs in the MoneyPass network.
Keep More of Your Money With First Alliance Credit Union
Finding a fee free ATM isn't difficult. All you have to do is find a financial institution that doesn't charge fees for using an ATM and make sure that they're part of a card network.
If you'd like to keep even more of your money, become a member of First Alliance Credit Union. As a not-for-profit company, we charge substantially less fees on most services compared to big banks. Even better, our member experience advisors will be happy to help show you how you can keep your fees at a minimum, such as by signing up for electronic statements in our online banking platform.
Become a First Alliance member today!