Scammers are a constant threat, and they're only getting worse. In 2019, phone scammers stole $10.5 billion dollars from people, which is the most amount of money scammers have stolen in the past five years.
Part of the reason scammers get so much money is because they're constantly trying new schemes. Whether it's a call promising to save you money on your student loans, an email supposedly from Amazon telling you to log in to resolve an issue with your account or an Internet ad promising you'll save thousands of dollars on car insurance by doing "one weird trick," a lot of people are trying to fool you into giving them money.
The good news is that you can protect yourself from scams. If you take these eight steps to protect yourself and your information, scammers will find it very difficult to trick you out of your money.
---

---
Step 1: Be Aware That Scams Exist
One of the best protections against scammers is knowing that they exist. Once you know scammers are out there, you'll be on your guard for any offer that looks like it might be a scam. On that note…
Step 2: Stay Away From Any Offer Too Good to be True
One way scammers draw potential victims in is with offers too good to be true. People love getting a good deal, and scammers are well aware of this. If you see an offer that makes you want to buy it immediately, take a second to calm down and get some more information.
If you're buying online, make sure you're buying from a trusted site. Check out the seller's reviews to see how long they've been selling and how positive their reviews are, as well as what kind of payment they accept.
Step 3: Get Proof
Always get proof of whom you are dealing with. If you're buying online, you can do a quick Google search to learn more about them, including other people who may have had dealings with them.
This doesn't just apply to online sellers, though. If you get an email from a friend or family member asking for financial help or looking to sell you something, give them a call and confirm they sent you the message.
Granted, sometimes you might not be able to ascertain someone's identity, such as when you're buying an item on Craigslist. If that's the case, instead ask to meet in a public place, preferably in front of a police station or firehouse.
Step 4: Don't Open Links in Unknown Texts, Emails or Pop-up Ads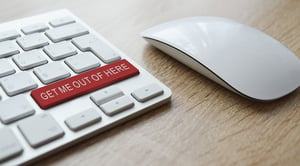 If you're not 100% sure about the authenticity of an email, text or pop-up ad, don't click on any of its links. Instead, do a Google search to verify the identity of the sender. You can also contact the sender by phone to verify the authenticity of the email or text, but don't use any of the contact information in the email or text itself.
If the pop-up ad doesn't give you the name of a business up front, you're better off ignoring it.
Step 5: Avoid Any Offer That Has an Unusual Payment Request
Does someone from an online marketplace want you to pay by Zelle or Venmo before they'll give you the item? Would they like you to pay them in gift cards or prepaid debit cards instead of cash?
If so, they're probably a scammer and their offer is a hoax. If you're not making a transaction through an established site like eBay, Etsy or Amazon, only pay in cash and only pay in person. This is the surest way to make sure you're not being scammed.
Step 6: Don't Respond to Spam Calls
Robocalls are a fact of life. It's also a fact of life that almost all of them are scams of some kind. Block the number and delete the voicemail without listening to it.
Step 7: Secure Your Personal Information
Shred any personal documents before throwing them out. You might also want to put a lock on your mailbox.
You should also be careful how much information you share on social media, as well as who you share it with. Scammers can use this information to steal your identity or better target you with a scam.
Step 8: Secure Your Digital Information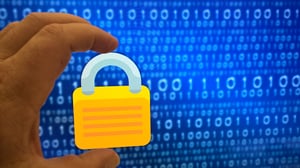 Make sure all your electronic devices are password protected, and don't share access, especially remotely. You should also make sure to protect your wi-fi network with a strong password.
When you're on a public wi-fi hotspot, don't provide any personal information, and especially don't use them to access your online banking.
Let First Alliance Credit Union Help You Protect Yourself From Scams
Scams and scammers are unfortunately a fact of life. However, if you're aware that scammers are out there, take a critical look at offers that seem suspicious and protect your personal information, you'll be able to protect yourself from most of the scammers' tricks.
You can also help protect yourself from scams by becoming a member of First Alliance Credit Union and taking advantage of the tools and resources we offer to help avoid scams, including the First Alliance mobile app with the MyCards feature that will let you limit what types of businesses you can use your cards at, the dollar amount of purchases on your cards and even the geographical area in which you can use your cards. If you believe you have been the victim of a scam, you can also talk with a First Alliance advisor to learn what options you have and figure out your next steps.
Want more information about avoiding fraud? Listen to epsisode 41 of our Good Money Moves podcast that covers common COVID-19 related scams and how to avoid them.