Housing affordability has become a common topic of discussion in Rochester Minnesota. A recent report by GOBankingRates.com listed Rochester, MN as becoming one of the least affordable cities to buy a home in within the next ten years.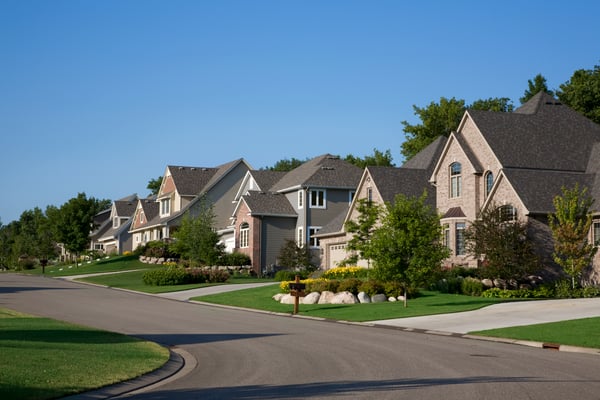 Before you panic know that these findings should be taken with a grain of salt. GOBankingRates.com relied solely on Zillow's estimated home pricing, which don't always accurately reflect the true list or final sale prices of the market. Additionally, these finding were also extrapolated off just one years' worth of projections, which may or may not hold merit in the long term.
However, that doesn't mean you shouldn't pay attention to the trend.
To recap the report, Rochester MN was listed as one of sixteen cities with a looming housing affordability issue. The report listed Rochester's average housing prices to exceed the national median price of $244,212, as soon as 2021.
This news likely comes as no surprise to many Rochester MN area residents, as affordable housing has been a hot topic of discussion over the past few years. It's also not the first time a national report has called out the Rochester housing market for housing affordability.
It is also worth noting that Rochester isn't ignoring the housing issue and has several projects in the works to help alleviate this growing concern.
What is Considered Affordable Housing?
On an individual level, housing is considered affordable when it consumes 30% or less of your household budget. Anyone paying more than the 30% threshold is considered housing cost burdened and may have difficulty affording other necessities such as food, clothing, medical care, or transportation. This is known as the 30 percent rule.
According to the recent report by the Minnesota Housing Project, more than 1 in 4, or 572,133, households in Minnesota are cost burdened, according to the 30 percent rule. They also reported that Minnesota has the second highest rate of severe owner cost burden in the Upper Midwest with 7% of owner households paying more than 50% of their income on housing.
You can complete this budget worksheet to get a sense of your own housing affordability level.
At the community level, however, affordable housing is often determined by a formula called the Median Multiple. This is the ratio of the median house price by the median gross annual household income for the area.
Median Multiple Rating System
| | |
| --- | --- |
| Ratio | Affordability Definition |
| 5.1 & Over | Severely Unaffordable |
| 4.1 to 5.0 | Seriously Unaffordable |
| 3.1 to 4.0 | Moderately Unaffordable |
| 3.0 & Under | Affordable |
In the case of Rochester MN, the median home cost is $229,800 and the median household income of a Rochester resident is $63,472 a year. This puts Rochester MN at a Median Multiple rating of 3.6, or Moderately Unaffordable.
What to do if you are feeling housing cost burden?
If you are feeling the pressures of the rising housing costs in Rochester, MN there are several online resources you need to be aware of that may be able to assist you or provide your further guidance for housing relief.
Get Help With Affordable Housing From First Alliance Credit Union
If you need help buying a house, contact First Alliance Credit Union today. Our Real Estate Advisors are committed to helping our members achieve their home ownership goals, and we offer a wide variety of mortgage solutions for Rochester area residents, including manufactured home loans.