There are a lot of things in life people take for granted. Reliably getting around town and getting your kids from point 'a' to point 'b' almost seems automatic, just like sleeping or eating. But, let's face it, one of the important and expensive purchases you will make in your lifetime will be buying vehicles for your family. So one has to ask the question: what is the right car to purchase for your family? After-all, most of us, especially when you have kids, can only afford a vehicle payment based on what we have available after paying all of our other monthly expenses.
The Parent 'Trap'
The magical teenybopper years presents many challenges to parents. Our teen's egos often blossom during high school, and besides clothes and mobile phones, a teen's car often is a "status" symbol for their high school years. It's important that as a parent you do not give in to your teen's desires, e.g., the Lexus is out of the question, but you should encourage them to work hard to buy the car that they can afford.
As a parent, you should weigh the benefits and consider the teen's reasons for needing a vehicle such as: getting to school or work, the need to transport their parents to obtain medical aid, lack of safety in the surrounding area, etc. If you're on a limited budget you should look into buying a practical and economical car. If financing is required, you should shop for the lowest interest rate possible to help keep your monthly payments to a minimum. Try to persuade your child to get a job to help with payments or at least pay for the insurance. Help your child take some responsibility for this investment you are making for them. Your teen will thank you later.
---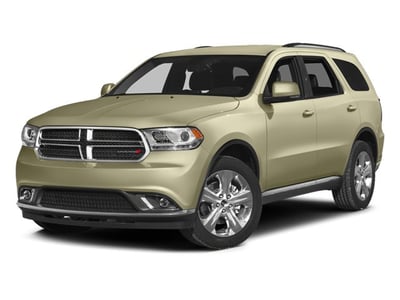 Image Credit: Findlay Automotive
---
We Are Family
The size of your family can dictate the type of vehicle you end up needing to purchase. Vans and SUVs are often the car of choice for larger families. A smaller family can usually get away with a decent mid-sized sedan. If on a limited budget, families should consider a used vehicle, large or small, with low mileage. A low maintenance vehicle can also save on yearly operational costs. Making the right decisions for a family car that will last will be a worthy investment.
Another thing to think about when looking at a car for your family, is if it fits into your budget. Yes, you need a specific car but you have to be sure you get the right price. Also, think about trips you want to take, places you want to visit, how far you have to commute, and so forth. Does the vehicle fit what you want to do? Will it last quite a while? Is it fuel efficient? These are just a few things to think about as you look for that vehicle that is best for your family.
As you can see, there are a lot of factors to consider when buying a car. When financing a vehicle or purchasing a vehicle outright, most of us should weigh the pros and cons of such a significant investment. Make sure it is the best fit for your family and your budget.
---
Looking for a car loan?
Find out what you can afford!