ROCHESTER, MN ― First Alliance Credit Union, based in Rochester, MN, officially announced a new branch location in Lake City, Minnesota today. The new First Alliance branch is located at 201 North 8th Street in Lake City and was obtained through a merger with AE Goetze Employee Credit Union on July 1st, 2021.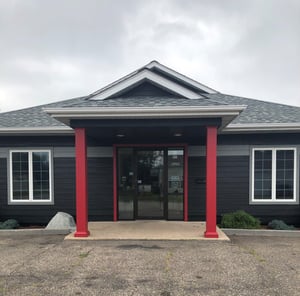 First Alliance Credit Union is $255 million in assets, serving 17,800 members across five counties in South East Minnesota. The new location is the sixth full-service branch for the Rochester based credit union.
"We are excited to be serving the Lake City area community." Shared Mark Hettinger, Executive Vice President/COO at First Alliance Credit Union. "We are happy to be providing a more convenient branch location to our existing Lake City area members and are welcoming our newest members by providing a high quality, personalized banking experience."
Hettinger also shared that the new Lake City branch has lobby hours of 8:30 AM to 4:30 PM Monday – Friday. The location will be closed on Saturdays and Sundays. A grand opening celebration is planned for Thursday, September 16th 2021 from 11 AM to 2 PM. More details of the event will be shared in the coming weeks.
First Alliance Credit Union is an award-winning, full service financial institution known for offering their members personalized, judgment-free financial products and services. You can learn more about the credit union at firstalliancecu.com.
About First Alliance Credit Union: First Alliance Credit Union is the original credit union in Rochester, Minnesota, founded in 1932 by Rochester firefighters and teachers. Membership is open to everyone who lives, works, worships, owns a business, or attends school in Olmsted, Winona, Wabasha, Dodge and Goodhue counties.