Now that tax season is over, and Spring (we think) is finally going to come, we're pleased to announce that we will be holding a Free Shred Day! Drop off your sensitive documents on Saturday, May 19, 2018 from 9:00 a.m. to 11:30 a.m. at our 320 Alliance Place NE location in Rochester.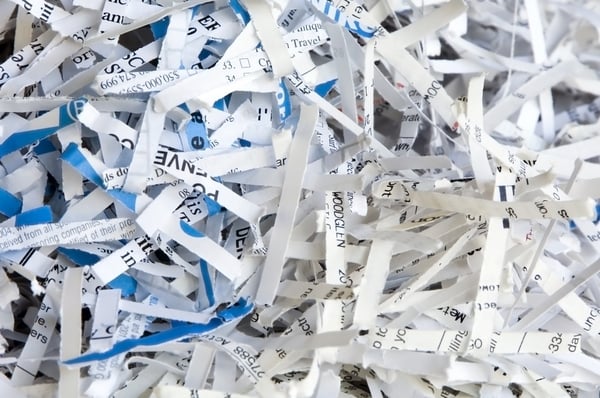 We will have one of Beckley's Office Products mobile shredding trucks available in the parking lot for members to drop off their documents to be securely shredded. Simply drive up to the truck, we will help you unload your documents for shredding. We want to make it easy to shred your sensitive papers that shouldn't be simply tossed out. Make sure to mark your calendars for this free event.
Types of Documents You Should Shred:
We recommend that you securely shred the following types of documents:
Monthly statements for credit cards or financial institution accounts
Documents with your personal information, like SSN, birth date, or drivers license number
Cancelled or voided checks
Documents with accounting or tax information, such as pay stubs or W-2s
Pre-approval offers for credit card, memberships, insurance products, etc.
Medical records or bills
Your children's school information
Added Bonus!
Register to win a Personal Paper Shredder during the month of May! The drawing is open to all members and the winner will be announced on Monday, June 4, 2018. Don't want to fill out the online form? Just stop by one of our branches to register for a chance to win in person! Plus, gain an additional entry into the prize drawing when you bring your documents to our Free Shred Day on May 19th! Good luck!
Update: Check out our Shred Event winner!