Moving can be expensive if you're not completely prepared for it. However, once you've set up your moving budget, you can start figuring out how to save money moving. Here are some tips to get you started.
Create your moving budget
Focus on Free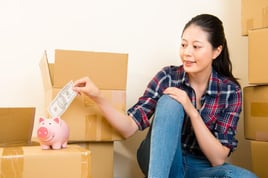 To dramatically reduce the costs associated with moving, you need to focus on getting certain things for free, especially boxes. You can always pick up boxes from liquor stores, Barnes & Noble, fast food restaurants in your area, big box retailers, grocery stores and your local pharmacy. You can also go on Craigslist and see if anyone is giving away boxes.
If you have a little one in diapers, you can also buy diapers by the box. Diaper boxes are the perfect size for carrying, and many items can fit inside them.
You may also want to search for a "Freecycle" group, which is basically an online gathering where people exchange items for free. You can post a request for moving supplies, and include what you're looking for and when you need them.
Make Your Money Work for You
If you intend on using credit cards that provide rewards, use them on gasoline. If you get rewarded for gasoline or anything else from grocery store purchases, you can save on gasoline with points.
Buy discounted gift cards ahead of time. This can also help you reduce moving expenses. Use coupons where you can. Even if you use coupons for eating, you can save a lot of money by the time you're done moving.
Depending on how far in advance you've planned, you can also put money in a savings account or even an investment account such as a certificate of deposit (CD).
Find the Right Movers
Moving Company Reviews recommends to research potential moving companies to find the right one for you.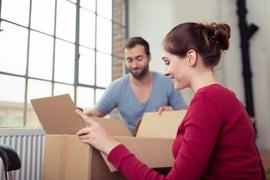 Look up what people say about them. Ask friends on social media. Don't just pick the first one you come across.
Ensure that the reviews your read are 100% human verified, and not made by some bot or fake account. Check whether they've been in business for a while and how they have done on past moves. See if they have the proper licensing, or other important legal information concerning the validity of their business.
You should be aware of the packing materials they use. Padding should be used when straps are used for wood furniture. You want to ensure your items arrive to your destination intact, so you should work with movers you can trust to use the utmost care when handling your belongings.
Use Storage to Save
Storage units can be a financial lifesaver during a move. You can't always coordinate a move between two places because one may not be available. Storage costs money, but it is far cheaper to rent a unit than having a full month of rent to pay for.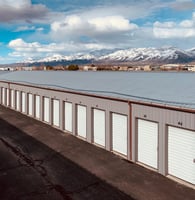 MarketWatch recommends when selecting a storage unit that you do your research. Know how much space you need, and know the limits of your contract. It'd be unfortunate to accidentally sign up for a several month contract when all you need is one or two months.
There are times when you just need a temporary place to stay, like at a hotel, while you're waiting for the apartment that you want. It's not just rent either. You may have to pay a full month of utilities if you don't shut them off by a certain date.
Save For Big Events With First Alliance Credit Union
Moving can be a huge expense, but there are ways to save money moving. All you have to do is take the time to plan and research.
You can also get prepared to move by becoming a member of First Alliance Credit Union today. You can store money for a move in a traditional savings account, create a moving budget using the free downloadable budget guide or get a personal line of credit to help cover your moving expenses.