If you're preparing to move, creating a moving budget is essential. It will not only help you figure out how much the move will cost, it can also help you see where you can cut costs and be more prepared for the inevitable surprises that come up during moving.
Creating a moving budget is similar to creating monthly budgets, only this one is focused on one particular event. Here are seven ways to ensure your moving budget will minimize the stress of moving.
Create your moving budget
Figure Out When And Where You're Going To Move
When figuring out moving expenses, the two most important factors to consider are where and when you'll move. Moving across the country will obviously cost more than in-state moving, but you should also be aware of whether the city or town you're moving to has any special requirements or permits moving trucks need to have for loading and unloading.
You'll also want to figure out when you're moving. May through November is peak moving season, so if you can schedule your move outside of those months, you'll avoid paying high moving fees. You'll also have an easier time scheduling the move.
Take An Inventory Of Your Home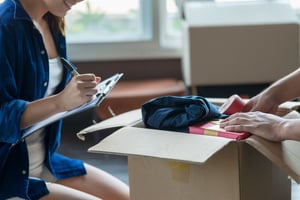 You'll want to figure out what is coming with you on the move, and what you'll want to sell or give away beforehand. While you'll obviously focus on items like clothes, furniture and kitchenware, you should go through room by room and make notes on anything you'll want to take. For instance, you should figure out what items you're taking from your bathroom, as well as make notes on any items that are in your garage, in storage closets and under the bed.
By the time you're finished, you should have a good idea of how much you'll need to move. This will help you figure out things like the size of moving truck you'll need, and whether you'll need to rent a storage unit or not.
Research Multiple Movers
Once you know where and when you're moving, do as much research as possible. Talk with multiple moving companies about their fees, especially fees for moving "complicated" items, such as pianos. Remember that while you will want to save money, you'll also want to hire movers with a solid reputation.
If you're not moving far, you should also see if any local movers are available on digital classifieds sites such as Craigslist or Facebook Marketplace. These people might not have the same publicity that larger moving companies do, but they'll probably charge significantly less.
Factor In Money For Everyday Expenses
Unfortunately, the world won't pause for you just because you're moving. You'll still have to eat meals, take showers and help your children out with their homework. Make sure to factor all of your everyday expenses into the moving budget, from groceries to cleaning supplies.
Set Aside Money For An Emergency Fund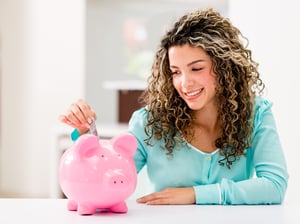 It's a fact of life that the process of moving will have some surprises you never saw coming. Prepare for unexpected expenses by making sure your budget has an emergency fund. Ideally, the fund should be at least 5% of your total budget, although if you can increase your emergency fund to 10% of your budget you should be prepared for all but the worst moving crises.
Consider Additional Costs
Every family is different, and that means each family will have costs that other families might not have to consider. Here are some potential moving budget items to consider:
Cost of moving pets or providing pet care
Cost of moving houseplants
Cost of childcare
Cost of professionally cleaning your old home
Cost of taking time off work
Make Your Move Go Smoothly With First Alliance Credit Union
A moving budget can help make your move go smoothly and make sure moving costs don't spiral out of control. In order to create an effective moving budget, you'll want to do your research and plan ahead.
It's worth pointing out you can get help creating a moving budget when you become a member of First Alliance Credit Union today. You can download a free moving budget calculator in our resource center, and get financially prepared for the move by taking out a personal line of credit to help cover your moving expenses.
Become a First Alliance member today!