For many people, the first time they consider if they need moving insurance is when a moving company asks them if they want to purchase it. That can be a problem. Moving insurance can be handy, but it also costs money, and many people don't know if it's worth the cost or not.
The truth is there are some very good reasons to buy moving insurance, but it's not something everyone needs. In order to figure out whether or not you need to include moving insurance on your moving checklist, you need to know four essential facts about it.
Moving Companies will Provide Moving Insurance for Free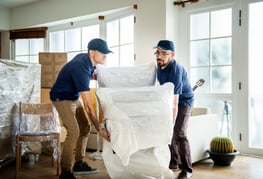 The first essential fact you need to know about moving insurance is that licensed moving companies will provide you with free moving insurance if you ask for it. This coverage is known by a lot of names, such as "released value protection" or "basic carrier liability."
Keep in mind that, while this coverage is free, it also doesn't offer a lot of compensation. If an item is damaged during the move, the moving company will only pay you around $0.60 per pound per article. In other words, if your big flat screen TV that weights 20 pounds gets damaged during the move, the moving company only has to pay you $12 instead of the hundreds of dollars a flat-screen TV usually costs.
Better Moving Insurance Costs Money
If you really want to make sure your belongings are protected during a move, you'll need to purchase full value protection. This type of insurance means that your insurance company will pay you the full replacement value of any items damaged during the move.
Getting full value protection insurance requires a lot of work up front, though. You'll have to figure out what you think your belongings are worth per pound, then calculate how much your belongings weigh and then pay a premium based on those numbers.
While full value protection moving insurance can save you a lot of money if a valuable piece of furniture gets damaged, there are three points to keep in mind:
Many moving companies will have a minimum value you need to claim on your belongings, usually between $4 and $6 a pound.
Even if you do have a full value protection policy, you'll probably have to pay some sort of deductible before the moving company will start paying.
When you file a claim under full value protection, the moving company usually has three options. They can repair the item, they can replace the item with another item of equal or comparable value or they can make a payment that will either cover the cost of repair for the item or its current market value.
Full Value Protection Doesn't Cover High-Value Items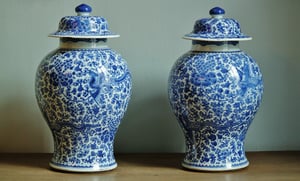 While full value protection policies will insure most items, moving companies usually limit their liability for high-value items, also called items of extraordinary value. Moving companies classify anything that has a value of over $100 a pound as a high-value item, from a valuable antique to a high-end computer.
You'll want to talk with your moving company if you're concerned any items you own might be considered high-value. If they are, you may want to purchase additional coverage for them.
Homeowner's Insurance is not Moving Insurance
Many people don't think they need mover's insurance if they have homeowner's insurance. However, most homeowner's policies usually won't cover your belongings while you're moving them.
If you happen to have homeowner's insurance, go through your policy and see if it covers your property while moving. If you need additional help, make sure to call your insurance company.
Get Help With Your Move at First Alliance Credit Union
Moving insurance may not eliminate the possibility that your belongings won't be damaged during a move, but it will at least compensate you if anything goes wrong. You'll need to determine how much coverage you want, as well as whether you have any high-value items for which you'll need a separate policy.
You can also ensure your move will go smoothly when you become a member of First Alliance Credit Union. You can use the free downloadable moving budget in our resource center to keep track of all your expenses, store money for a move in a traditional savings account, get a personal line of credit to help cover your moving expenses or even get a $1,000 No Hassle Loan that can help get you through any unplanned moving emergencies.