Thanks to the Coronavirus pandemic, interest rates are the lowest they've been in years. If that weren't enough good news for shoppers, retailers everywhere are marking items down to entice customers to spend money.
In other words, this is a great time to look for deals.
This also applies to big ticket items as well, such as homes or cars. In fact, auto dealers throughout the country are making some incredible deals on new and used cars to try to get them off the lot. It's a buyer's market for automobiles.
However, just because it's a buyer's market for automobiles doesn't mean it's the best time for you to buy a car. You need to consider two important factors beforehand.
How Secure is my Job?
Even though people are sheltering in place instead of heading to the store, the biggest reason people aren't running out to take advantage of all the sales auto dealers are offering isn't because they don't leave the house. It's because they've either been laid off, furloughed or are worried about whether they'll be laid off or furloughed in the upcoming weeks.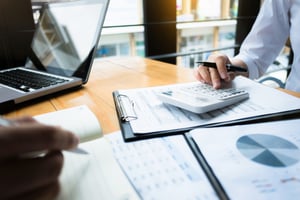 This is a huge problem. The U.S. unemployment rate reached 20% in April, and over 26.5 million Americans have filed unemployment claims. Couple that with the fact that 49% of Americans have said they'll be living paycheck to paycheck in 2020, and you have millions of Americans who are potentially in dire financial straits.
For potential car buyers, what this means is that they need to take a close look at their finances to make sure they can handle the stress of getting an auto loan.
If you're sure your job is secure, then you can think seriously about buying a car. If you have any doubts about whether your job will reduce your hours or lay you off, though, then you need to be cautious. You might feel bad about passing up a good deal, but you'll feel worse if your new car gets repossessed when you're not able to make your loan payments.
Are you Prepared to Buy a Car?
Even if your job is secure, you still shouldn't run out and start test driving cars. You should still do all the preparation you would normally do before buying a car, including researching the cars you'd like to buy, figuring out how an auto loan will fit into your budget, and then getting a preapproved auto loan.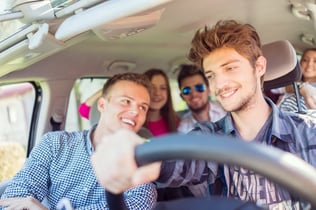 After you've been preapproved, don't just rush out to take advantage of the first deal you see. Comparison shop as best you can so you know you're getting the most car for your money. If you're buying a used car, you'll also want to make sure to download our used car buying checklist so you can make sure you're getting a decent vehicle for your money.
If you're feeling like you're missing out on some fantastic deals, take a deep breath and relax. The likelihood is that this buyer's market for cars will last for several months, perhaps even through the rest of 2020. Start preparing now, and then wait to match the car you like with the deal you like. The odds are good you won't have to wait for long.
Get the Car you Want With First Alliance Credit Union
Even though the market for cars currently favors the buyer, don't rush out to a car dealer's lot without preparing beforehand. Make sure your job is secure first and foremost, then prepare to buy a car the way you would normally before talking to dealers.
If you want to maximize your chances of getting the best deal on a car, become a First Alliance Credit Union member today. Whether you're buying from a dealer or individual, let our lending officers help you get the best possible rate on an auto loan—and one step closer to your new ride.