If you've ever heard of a business account, you might wonder what separates it from a personal account. Does it unlock the door to a world of transactions that you can't perform with a personal account?
The truth is that business and personal accounts aren't that different. You withdraw and deposit money in business checking and savings accounts the same way you do with personal accounts, and a business credit card won't let you do any transactions you couldn't do with a personal credit card.
However, there are some fundamental differences, and knowing what those differences are can be a tremendous help if and when you decide to start your own business.
Business Accounts Require More Documentation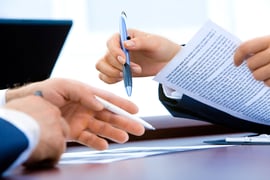 The first difference between a business account and a personal account is the documentation you'll need to open a business account. In addition to needing a valid government-issued ID and social security number for anyone who wants to do business on behalf of the company, you'll also need:
The business's Employer Identification Number (EIN) or Federal Tax ID number
Legal documentation that proves when the company was formed and filed with the secretary of state
In addition, you might need additional documentation that depends on whether your business is:
A corporation
A limited liability company
A sole proprietorship
An unincorporated lodge
An association
A partnership
A limited liability partnership
Business Accounts can Have Multiple Authorized Users
You may have noticed that the previous section alluded to the fact multiple people can use a business account to conduct transactions. This is one of the biggest ways a business account differs from a personal account. While a joint account might have two people that use the account to conduct transactions, several more people can use a business account.
In addition, a business can authorize new users and de-authorize existing users who are no longer associated with the business. This has the obvious benefit of letting multiple people use the account for multiple projects.
Business Accounts Have More Fees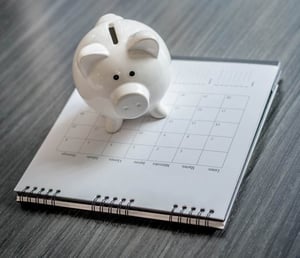 The one downside of opening a business account is that the fees are usually higher than on personal accounts. You can expect typical business accounts to have minimum balances, maintenance fees and per transaction fees if the business conducts more than its allocated transactions.
While no one likes to pay fees, having fees on a business account is understandable. Businesses deal with more money and more types of transactions than individuals do, and as a result they take up more of a financial institution's resources. The increased fees reflect that.
Grow Your Business With First Alliance Credit Union
Business accounts are very similar to personal accounts in many ways. In other ways, though, they're quite different.
If you're opening a business, get a business account at First Alliance Credit Union today. In addition to being able to manage your money through our robust online banking and mobile app, you can also benefit from several different business accounts with straightforward terms, as well as a commercial line of credit that can give you access to short-term funds when you need them.