When you put your money into an account that earns interest, you're taking your finances to the next level. You're making your money work for you, and the longer you let your money earn interest, the more money you get in return.
However, not all interest-bearing accounts are created equally. Some accounts earn more interest than others, and the accounts that earn the most interest often require you to keep the money in your account for a certain period of time. Knowing the differences between interest-bearing accounts can help you select the one that's best for your financial goals.
Traditional Savings Account
When most people think of accounts that earn interest, a traditional savings account is the first one that comes to mind. While their interest rates aren't as high as other accounts, they are the easiest type of interest-bearing account to open, so they're a great option for people just starting to save.
Money Market Accounts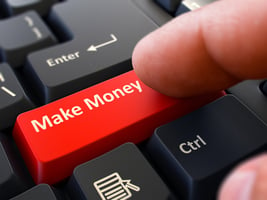 Money market accounts have a higher interest rate than traditional savings accounts. However, in order to open a money market account, you'll need a minimum balance, around $2,000. You'll also have to maintain that balance or pay a maintenance fee.
One of the best ways to use money market accounts is to store your emergency fund in one. You'll be able to put the money you've saved to work earning interest, but you can still easily access it if an emergency arises.
Club Accounts
Club accounts have a higher interest rate than traditional savings accounts, but their biggest feature is that once you put money into a club account, you can't withdraw it until a specific date. This makes a club account ideal for people who are saving up for a specific goal, such as holiday or back-to-school shopping or even a vacation.
Prize-Linked Savings Accounts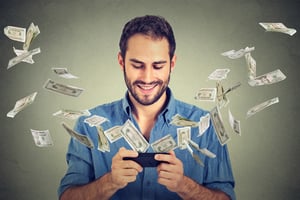 Prize-linked savings accounts, like First Alliance's WINcentive account, encourage people to save by offering them the chance to win rewards if they reach certain financial goals. For instance, with WINcentive, for every $25 month-over-month increase in your balance, you get an entry into a monthly, quarterly and annual state-wide prize drawings, where you can win up to $5,000.
These accounts are extremely useful if you need an incentive to save money, and you can even use any money you win to further reach your savings goals. However, you should make sure the interest rates on a rewards savings account are competitive with regular savings accounts.
Specialty Savings Accounts
This category covers accounts designed for specific savings goals or specific groups of people, such as a health savings account, college savings account, pet savings account or even a youth savings account.
These types of accounts can have many different advantages, including tax-deductible contributions, tax-deductible withdrawals, or lower minimum balances, and can help you if you want to put away money before a specific purpose.
Certificates of Deposit (CDs)
When you get a certificate of deposit, you're essentially letting a financial institution keep your money for a certain period of time. In return, they pay you a higher rate of interest. Typically, the longer you keep your money in a certificate of deposit, the higher interest rate you'll receive. This is a good option if you have money you don't plan on spending for a while, such as a fund for a house or an automobile, or even part of your emergency fund once you have the recommended three to five months of salary saved.
Earn Interest on Your Money at First Alliance Credit Union
Several banking accounts will let you earn interest on your money. By knowing how each account works, you can select the one that will best help you achieve your financial goals.
If you want your money to earn interest, become a member of First Alliance Credit Union and start saving. We offer many types of interest-bearing accounts, from our traditional savings accounts to our money market accounts, and CDs. We also offer several specialty savings accounts, including health savings accounts, youth savings accounts and even pet savings accounts.