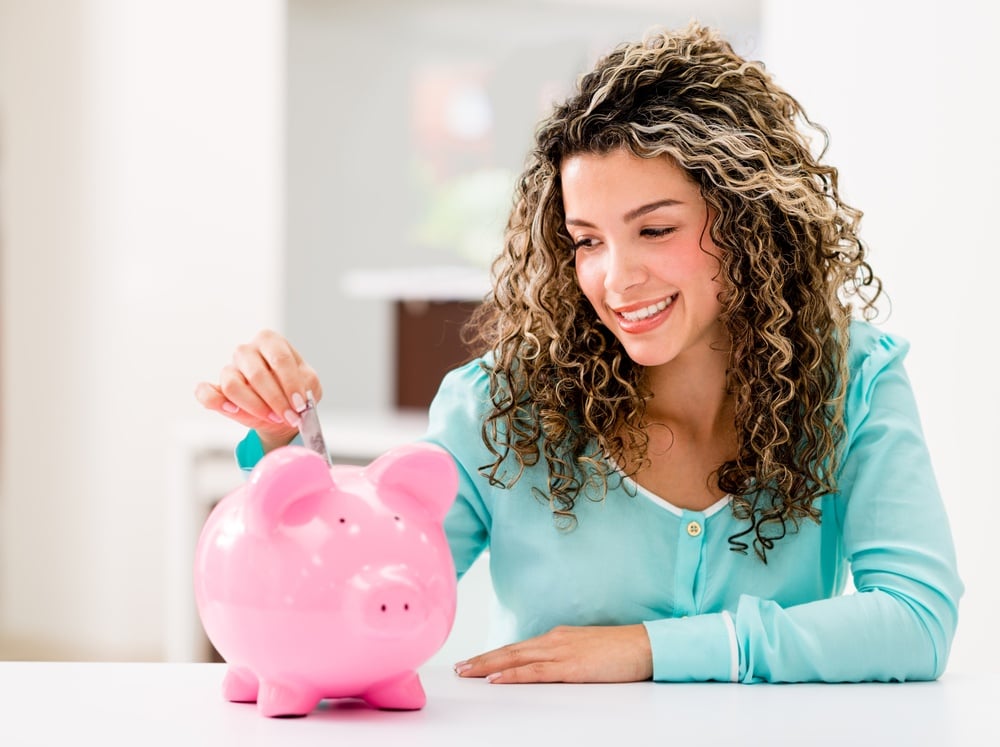 A savings account is a place for you to store money that isn't being used in a secure place where it can earn interest, which grows your overall savings. Savings accounts help you distinguish between everyday spending money and the cash that's meant for a later date, so that you can avoid overspending, over drafting, and fees.
Savings accounts generally require you to keep a minimum balance and most financial institutions offer you an interest rate to help you grow your savings. The interest you earn on your account will be compounded daily or monthly. Interest rates can vary among financial institutions, so you'll want to search for the best savings account rates before opening an account with a financial institution.
Is My Money Safe In a Savings Account?
Yes! Savings accounts are federally insured either by the Federal Deposit Insurance Corporation (FDIC) for banks, or the National Credit Union Administration (NCUA) for credit unions. What this does for you is if the financial institution goes out of business, you will not risk losing your money. Both entities insure your funds up to $250,000 per account. You can learn more about how this insurance works this the video below!
We're here to help you.
Types of Savings Accounts
There are many different kinds of savings accounts. The three most common types of savings accounts include basic savings accounts, money market accounts, and certificates of deposit. Each savings account type earns interest, but typically have different minimum balance requirements and withdrawal limitations.
Basic Savings Account
A basic savings account is a place to simple hold money you don't plan to spend. You can add funds to a basic savings account at any time. However there are limits on how often you can withdraw funds from a basic savings account in a month. These types of savings accounts typically have low interest rates and are best for those just getting started with saving money.
Money Market Savings Account
A money market account is quite similar to a savings account, but you typically have an easier time accessing to your money. You can often write checks or use a debit card to withdraw funds out of a money market savings account. The interest rates are also typically higher with a money market account than a basic savings account. A money market account does come with limitations though; it has limits on how many times you can make withdrawals per month and also requires larger minimum deposit to open and maintain the account. A money market account is better suited for those looking to earn interest on a higher dollar amount but still maintain accessibility to funds. Many people use money markets accounts for emergency savings funds.
Certificate of Deposit Savings Account
Lastly, certificates of deposit are also type of savings account. The key difference is that they lock your money into the account for a certain amount of time, usually anywhere from 6 months to 5 years. In return, you receive much higher interest rate than with a basic savings account, the longer the term the higher the interest rate typically is. It is possible for you to get the money from these certificate deposits early, but it often comes with a early withdrawal penalty, so this type of savings account should only be used if the money isn't needed anytime soon.
How Do You Open a Savings Account?
To open a savings account of any kind you will need to provide a few pieces of personal information to start the process:
photo identification such as a driver's license
social security number
date of birth
basic contact information such as address, phone number, and email address
Besides your personal information you will also be asked for an initial deposit to open your savings account. Each financial institution will have additional requirements for minimum deposits, so you will want to compare different accounts from different financial institutions before opening an account anywhere. Some financial institutions also offer online account opening, while others require you to be there in-person to get started.