The concept of refinancing an auto loan by getting a new loan with better terms is easy to understand. Trying to figure out what terms are better, though, can be a bit trickier. Even more importantly, how will you know you can get better terms without constantly applying for new auto loans?
Fortunately, figuring out when to refinance your auto loan isn't that hard. Here are three times you'll want to think about refinancing.
You've Raised Your Credit Score It's no secret that your credit score can play a major role in the type of loan you get. If your credit score is below 720 you likely won't be getting the best interest rates. However, credit scores can change, and if you've improved yours you should be able to get a loan with better terms.
Take you first step to becoming debt free!
Interest Rates Have Dropped
Another good time to refinance an auto loan is when the fed lowers interest rates. You're probably aware that the lower a loan's interest rate, the more you'll save. Even if the rate is only 2% lower, you're still going to save a significant amount of money.
You're Trying to Find Extra Money in Your Budget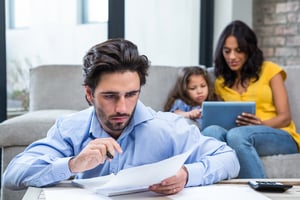 If your budget has gotten tight and you're trying to find some extra money, you might want to consider refinancing your auto loan to get a longer repayment term. By extending the time in which you have to pay the loan, you'll shrink your monthly payments and free up some cash you can use elsewhere.
Of course, the longer you spend paying your loan means that you'll also pay more interest over the life of the loan. If you need extra money fast, though, this trade-off may be worth it.
Create your new budget today!
Refinance Your Auto Loans With First Alliance Credit Union
Refinancing your auto loan has several advantages, but you need to be aware of the best times to do it. Make sure that your new loan has a lower interest rate, either because you have a higher credit score or because the interest rate has been lowered. You might also want to refinance your loan to free up some money in your budget.
If you're thinking about refinancing your auto loan, contact a First Alliance lending advisor today to see what rates and terms we can offer you on a loan. You can also figure out how much you'll have to pay on an auto loan when you use the free auto loan calculator on the First Alliance Resource Center.