Buying a car that is just right for you comes down to deciding on and sticking to your needs in a vehicle and your budget. A common mistake car buyers make is not to have done their research and decide exactly what they want in a new vehicle and how much they want to pay before going to the dealership.
To help you determine these important points, follow these three tips and you will feel good about the price of your next vehicle:
1. Know what you want in a vehicle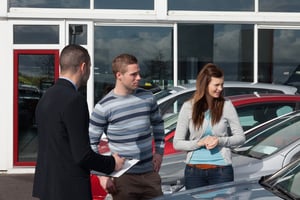 Knowing what kind of vehicle you need is the first step in ensuring your get the best price on your next vehicle. Ask yourself questions like:
Do you want a smaller or bigger car?

Does gas mileage matter to you?

How long do you plan to own the vehicle?

Do you have a color preference?

Do you need extra space for kids or pets?
Answers to these types of questions can help you narrow down your list of potential vehicles, allowing you to better understand the cost of getting the type of vehicle you want.
---
Want to hear more? Our CEO Mike Rosek talks about what to consider when buying a car in this video from KIMT News 3.
---
2. Do your research before you shop
Being an informed buyer is one of the best ways to obtain the best deal for the best price on a vehicle. Researching online is a great place to begin to make yourself aware of the potential cost of a vehicle you're interested in purchasing. Exploring the various auto dealer and vehicle manufacturer websites for pricing and features can help to give you an edge when negotiating the purchase price with the salesperson at the dealership.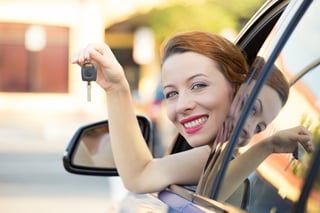 3. Get preapproved before you visit the dealer
Getting preapproved for your auto loan through your credit union before you visit the dealer will help you get a great price on your vehicle. It will ensure you stay within your budget and show the dealer you are serious about purchasing a vehicle, giving you extra leverage in your negotiations. By getting preapproved, you will also be able to judge if the dealer is offering you a good deal or not, and at the end of the transaction you will feel good knowing you've gotten the best interest rate you can qualify for. Also, your preapproval is usually good for up to 30 days so you have time to shop at different dealers.
Get the Most Car for Your Money
When you follow these three steps, you can feel confident about walking onto a dealer's lot and driving off in a vehicle that is not only within your budget, but perfect for you and your lifestyle.
Want to learn more about getting preapproved? Contact us today and discover what we can do for you!