Many people have discovered the benefit of having multiple bank accounts. They can help you organize your finances, stick to your budget and even achieve your financial goals faster.
However, there is a drawback to having multiple bank accounts—the more you own, the harder time you'll have keeping track of them. That can lead to you getting hit with fees you didn't expect if you make a purchase using an account that has insufficient funds or if your account falls below a minimum balance requirement.
Fortunately, you don't need to be a financial genius to know how to manage multiple bank accounts. All you need are a few good strategies
Take Advantage of Online Banking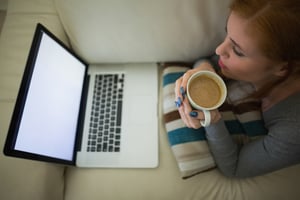 If you have multiple checking and saving accounts at the same financial institution, the institution's online banking platform can be one of your best friends. Most financial institutions' online banking platforms will give you an overview of all the accounts you have with them, so you can easily keep track of how much you have in each account.
Even better, most credit unions and banks now also have a mobile app that will also give you an overview of all your accounts. This lets you keep track of your finances no matter where you are.
Use a Spreadsheet or Budgeting App
If you have multiple accounts with multiple financial institutions, you'll need some way to keep track of all of them at the same time. The best way to do that is with a financial tracking app that will pull information from multiple financial institutions and let you see them in one view.
The best example of a financial tracking app is Mint, but several alternatives are out there. In fact, if you're a First Alliance Credit Union member, you get access to a free financial tracker called My Money when you log in to your online banking account.
A number of financial experts, though, suggest using a spreadsheet instead of a financial tracking app. Instead of relying on the app to update your accounts, you go through your accounts on a regular basis and update your spreadsheet with the amount in each account. This is a lot more work than using a financial tracking app, but it has two distinct advantages.
The first advantage is that keeping track of each account manually ensures you don't overlook any of your accounts. The second advantage is that this method gives you an incentive not to have more bank accounts than you need.
Limit Transfers Between Accounts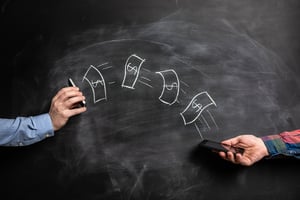 While the whole point of having multiple bank accounts is to transfer money to each of them, you don't want to transfer money more times than you have to. Transferring money too often can be confusing, especially if you're using multiple bank accounts to help you stick with a monthly budget. Your financial institution might also charge you fees to transfer money to other institutions and most importantly, the more you're moving your money between accounts, the less chance it has to earn interest.
Keep Track of Multiple Accounts With Confidence
Multiple bank accounts can give you a big financial advantage, but the more you have, the more you need to manage. If you take advantage of online banking and limit how much money you move between each account, though, you'll have an easier time keeping track of the activity in all your accounts. Of course, reducing the number of accounts you need to manage is also an option.
If you need multiple checking and savings accounts, become a member of First Alliance Credit Union today. We offer several different accounts for our members, including different types of savings accounts, such as club accounts, WINcentive accounts and money market accounts. You can keep track of all these accounts using our online banking platform and mobile app, and our My Money tool will even help you track the activity of accounts in different financial institutions.
Make Managing Your Money Easier!