There's something about a road trip that sets it apart from your standard vacation, whether you're going camping upstate or driving a few days to see a friend out of state. Maybe it's the sense of adventure you get from going on a journey, or maybe it's just the freedom of jumping in a car and getting away for a few days.
Before you get in the car, though, there are some steps you'll want to take to ensure your road trip goes smoothly.
Prepare Your Car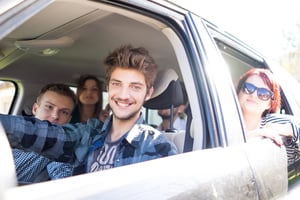 The first thing you'll want to do before going on a road trip is make sure the car you've selected is up for the journey. Check to see that:
Your tires have enough pressure
Your fluid levels are okay
You've had a recent oil change
Your brakes are working
Your car battery has a good charge
Your windshield wipers work
Your spare tire is in good condition
Your jack works
You might also want to bring along an extra gallon of gas in an appropriate container, especially if you're planning to go into some rural areas like the woods of upstate Minnesota.
Plan Where to Go
Part of the allure of a road trip is the freedom it brings. You can drive to Chicago by way of Duluth if you'd like. However, you should have some idea of where you'd like to go and let your friends and family know where you'll be headed. If the worst happens and you're stuck in the middle of nowhere, your friends and family will at least have some idea of where you are.
However, planning can also help you save money. The most obvious way is that it lets you pre-book where you want to stay each night, which will almost always give you a better price than if you try to get a room the night you arrive.
Figuring out your route in advance will also let you see if there are any detours or delays on your route, such as storms or road closings. Once you're aware of these issues, you can chart another route, which will save you time and money.
Planning where you'll go will also give you time to locate fee-free ATMs. While you can always Google "ATMs near me" while on the road, you'll be able to save a few dollars if you can find an ATM that has low fees—or better yet, no fees. First Alliance Credit Union members, for instance, are part of the fee-free Money Pass ATMs and can use their website to find the nearest fee-free ATM.
Create your vacation budget!
Be Flexible
At first glance, flexibility and planning your trip might seem to be contradictory. Just because you have a rough idea of where you're going, though, doesn't mean you need to have an ironclad schedule.
One of the best ways you can be flexible is by eating at small local diners instead of big chains. This is one of the best parts about being on a road trip, and you might be able to save some money as well. You can do a Google search for overlooked restaurants in your area or better yet, ask some locals about the best place to eat.
If you're feeling adventurous, you may even want to consider pitching a tent in a campground instead of staying overnight in a motel. Camping usually costs a lot less than staying in a motel, and it's also a great way to see parts of the country that you might otherwise overlook. Just make sure you have a trustworthy tent and know what the weather will be that night.
Prepare for Emergencies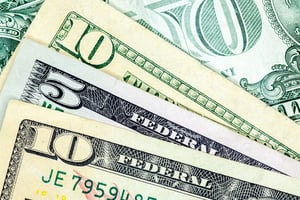 Unfortunately, road trips don't always go smoothly. Your car might break down or you might get injured, and if you're not prepared for an emergency you might find yourself having to spend a lot of money to get out of whatever predicament you're in. Fortunately, preparing for emergencies is not hard.
The first thing you should do is buy an emergency car kit, preferably one with some jumper cables and a small air compressor. You'll also want to buy a first aid kit to take care of any injuries. Finally, keep at least $20 on you, just in case you need to buy something and can't use your debit or credit card.
Have a Memorable Road Trip With First Alliance Credit Union
Going on a road trip with family or friends can be an adventure you'll remember for the rest of your life. However, you'll want to make sure you have a reliable car and at least have some idea of where you're going. You'll also want to be prepared for emergencies.
If you're planning to go on a road trip, take advantage of the services First Alliance Credit Union offers all its members to make sure your road trip is a success. You can put money aside for your road trip in a club savings account and monitor your finances while on the road using our mobile app to make sure you always have enough money in your checking account. You can even use one of our Advisor Supported Kiosks to withdraw any money you need for the trip in denominations of your choosing.
Become a First Alliance member today!