You're probably aware that many financial institutions have moved towards the model of self-help. Credit union online banking is no exception. When you log on to your First Alliance online bank account or mobile app, you have an unprecedented amount of options you can use to manage your money and make sure that your finances are running smoothly.
What you might not know, though, is that online banking doesn't just let you manage your money—it also has features that can take your finances to the next level. Here's how.
Raise Your Credit Score With Electronic Bill Pay
Most online banking platforms, including First Alliance's, offer an electronic bill pay service. While the service provides you with an efficient and convenient way to pay your bills, it also helps you track how much you spend each month and see what bills have been paid.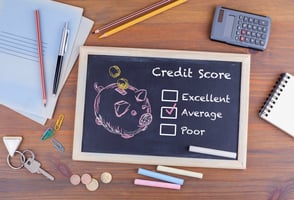 If that weren't enough, you can also set up automatic bill payments for expenses like utilities. This isn't just a great way to eliminate missed payments—it can also play a crucial role in helping you raise your credit score. Credit reporting bureaus really take notice when you have a history of paying bills on time, so don't be surprised if your credit score rises after setting up automatic bill pay.
Create a Savings Account for Financial Goals
You might be aware that you can set up multiple savings accounts, but did you know you can rename those accounts in online banking? While this is a great way to organize multiple accounts, it can also help you reach your financial goals.
When you label one account with your financial goal, be it buying a PlayStation or buying a house, you get a clear view of how much money you have saved towards that goal. It's a great way to track your progress and keep yourself motivated. Best of all, once you've achieved your goal, you can relabel that account with your next financial goal!
Get start setting financial goals today!
Create a Separate Checking Account for Bills
So you've created a budget and know what you should be spending in each category. The only problem with that strategy is your paycheck gets deposited into your main checking account in a lump sum. How do you separate the money you need to spend on bills from your discretionary spending?
One of the most effective ways to do this is to set up a separate checking account solely for paying bills. When you get paid, all you have to do is transfer the money for your bills to your new checking account and make sure all your bill payments are paid through the bill account, which is easy if you use an electronic bill pay service. Not only does this keep you from accidentally spending money you needed to pay bills, it also removes any worry that you're spending money you shouldn't from your main checking account.
Use Direct Deposit to Build up Your Savings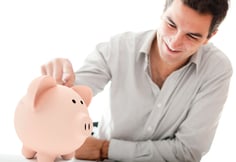 This is an older financial lifehack, but it's such a good one it still deserves to be mentioned. If you're like most people and get your paycheck via Direct Deposit, you can split your paycheck between different accounts. This is a fantastic way to build up your savings with no additional effort on your part.
If you want to save 10% of each paycheck, for instance, you can use the First Alliance Direct Deposit sheet to indicate you want 90% of your paycheck to go into your checking account and 10% to go into your savings account. Then just sit back and watch your savings grow.
Beat Procrastination With Mobile Deposit
Seeing your accounts get bigger is always nice, but we don't always have the time to deposit a check or cash the moment we get it. Even worse, the longer you delay making a deposit, the more likely you're going to forget about it entirely.
If you use the First Alliance mobile app, however, you can use the mobile check deposit feature to take a photo of the check and directly deposit it into your account, eliminating the possibility you'll forget about it. Additionally, it's worth pointing out that you can drive to a First Alliance branch 24/7 and use our Advisor Supported Kiosks to deposit cash or checks, so you don't have to wait until the branch lobbies are open.
Take Your Finances to the Next Level With First Alliance Credit Union
Online banking isn't just convenient--it can also supercharge your finances. The features in online banking can help you achieve your financial goals, build up your savings and even raise your credit score. If you want to take advantage of First Alliance Credit Union's online banking platform and mobile app, become a member today.
Become a First Alliance member today!