If you've got a home improvement project you'd like to tackle, you're probably anticipating how nice your home will look after you've finished. You're probably also wondering how exactly you'll pay for it. Fortunately, there are a few ways you can finance a big-ticket item like home improvement, whether it's remodeling your kitchen or building an addition.
Home Equity Line of Credit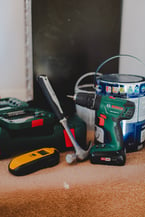 When you get a home equity line of credit, you're using the equity of your home to open up a line of credit that you can use as needed. You don't have to withdraw the full amount of money from your line of credit, and you only need to pay interest on the money you've withdrawn. This makes it an ideal way to fund a home improvement project like a renovation, when you might not know just how much the project will cost.
Home Equity Loan
On the other hand, if you do know how much your home improvement project will cost, you might want to look into a home equity loan. These loans are like other loans, including having a fixed interest rate as opposed to a HELOC's variable interest rate, but you can probably get a lower interest rate, since you're using your house as collateral.
Personal Loans and Lines of Credit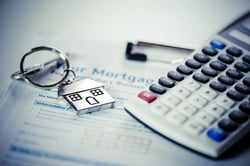 While home equity lines of credit and loans have a lot of advantages for people looking to finance their home improvement project, they do have a few disadvantages. First, home equity loans and lines of credit can take weeks to process, since the lender will need to have your house appraised. Secondly, you'll need to put your house up as collateral.
Personal loans and lines of credit, however, don't require you to put your home up as collateral, which means you can get approved for them faster than you would a home equity loan or line of credit. You also don't risk losing your home if you default. However, you probably won't be able to borrow as much as you would if you put your home up as collateral, and you'll also end up with a higher interest rate.
Apply for a loan or line of credit today!
Credit Cards
While you don't want to use your credit card to fund most home improvement projects, you might want to think about it if your project is small. If you do this, though, make sure you're using a credit card with a low interest rate, or one that offers rewards.
Finance Your Home Improvement Project With First Alliance Credit Union
Home improvement projects can be expensive, but there are several ways to finance them. You can take out loans, lines of credit and even use your credit card for smaller projects.
If you've got a home improvement project you're working on, talk to a loan advisor at First Alliance Credit Union today. They'll work with you to get you the best possible loan or line of credit.