What is home equity? Home equity is the market value of your property minus any remaining mortgage payments. It is one of the biggest sources of net worth for most property owners. With time, the value of your property increases, which means your equity amount increases over time as well.
If your neighborhood or your home improves in quality, your home may be appraised at a higher price than what it was originally purchased for. You can use the same formula, current market value minus remaining mortgage to calculate your home equity amount.
Subscribe to the First Alliance blog
What Is a Home Equity Loan?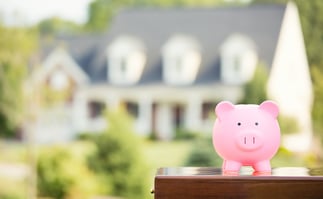 A home equity loan is a loan that uses your home's equity or your property's worth as collateral and allows you to borrow against it. It serves as a guarantee that you will repay the money. The financial institution reserves the right to evict you from your house and auction off the property if you fail to repay the loan in time. You should be very cautious while applying for a home equity loan or line of credit against your home since it can be a risky move. The consequences can be dire if you don't pay it back.
What Is a Home Equity Loan Used for?
Home equity loans generally have a time period of 5 to 15 years to repay the debt. If used properly, home equity loans can be very beneficial. There is a slight difference between home equity loans and a Home Equity Line of Credit (HELOC). While home equity loans provide you with a lump sum of money, a HELOC covers short-term expenses.
Taking out a home equity loan can bring several advantages and disadvantages. Here is a list of factors you should consider while deciding on taking out a home equity loan.
Advantages of a Home Equity Loan
It has lower interest rates than other loans. They also typically come with a fixed interest rate.
It is an easy way to get a large sum of money in a short time.
It is a secured loan that is secured by your house value.
The loan may be tax deductible, which means it is removed from the taxable income, hence lowering the overall tax expense liability.
You are paid in cash when you take up a home equity loan.
It is also beneficial for the lender as lenders have a tangible asset they can repossess. If the borrower fails to pay the debt, the lender automatically gets possession of the house.
Disadvantages of a Home Equity Loan
You are at a risk of losing your home to the financial institution or lender if you fail to repay the debt. Make sure to choose wisely before you apply for a home equity loan.
Don't consider a home equity loan if you are making risky financial decisions. If you are starting a business whose chances of success are moderate, then you should opt out of a home equity loan.
Although it is an easy way to get money to pay off loans, or to get a student loan, the borrower might sink even deeper into debt if they take up a second loan to pay off the first.
There is a very high chance of facing bankruptcy if you take out a home equity loan that's worth more than the net worth of your house.
Child education is a good reason to tap into home equity loan, but borrowers nearing retirement should reconsider this option as they may not have a way to repay the debt later on.
Get a Home Equity Loan at First Alliance Credit Union
While a home equity loan might seem like a smart financial move in some conditions, you must think through it thoroughly beforegetting one. Keep in mind that your house is at risk of foreclosure if you can't pay back your loan.
Try to keep your options open while applying for a loan and find out if there are less expensive ways for you to borrow money. There are many financial institutions that offer different interest rates on home equity loans. Make sure to go through all of them to find the best option for you. Also try to consider other types of loans if a home equity loan is something that doesn't suit your financial needs.
Become a First Alliance member today!