For most people, filing their annual tax return is a time of worry and dread over how much you might owe the IRS. On top of that, fees from your tax accountant can add up quickly depending on how many pages you need to file with the IRS. If you're struggling with taxes, you don't have to feel trapped between the dilemma of expensive professional help or muddling through the 1040 forms yourself. Keep reading to learn about some free tax filing options available to help you.
Visit VITA
Believe it or not, the IRS offers free help for qualified individuals who need help with their taxes. If your annual salary is $58,000 or less, you have a disability or aren't fluent in English, you can get free basic tax return preparation through the IRS's Volunteer Income Tax Assistance program, also known as VITA.
When you work with a VITA volunteer, you'll be spending 45 minutes with someone who is trained in tax law and certified by the IRS to help people with their taxes. However, you'll want to review the prerequisites to make sure you qualify. You'll also want to read up on the exact services VITA provides to make sure you won't ask for any help they can't offer.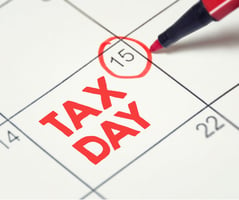 If you need more information, the IRS website has a page dedicated to VITA services, as well as a locator tool to help you find the VITA services in your area. The United Way of Olmsted County also has a lot of information about how to take advantage of VITA's services, and it even provides the addresses of where you can get VITA help in Rochester, Stewartville, Hawthorne and Mantorville.
Try TCE
The IRS also offers help to senior citizens age 60 or above with its Tax Counseling for the Elderly program, also called TCE. The TCE is very similar to VITA, complete with the same high standards for its volunteers, only it focuses more on issues that affect seniors, such as pensions and questions related to retirement.
If you could use the TCE's help, the best place to start is by visiting the IRS website and making sure you qualify for the service. If you do, you can use their Locator Tool to find the nearest TCE site near you or call 888-227-7669 if you'd prefer to use the phone.
Use Free File Software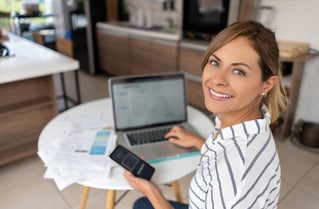 While the state of Minnesota doesn't provide direct tax preparation assistance, the Minnesota Department of Revenue website does provide links to several organizations such as 1040NOW, FreeTaxUSA and OnLine Taxes, as well as an overview of the prerequisites you'll have to meet to use their services.
Another good option for free filing software is the website myfreetaxes.com. It's brought to you by United Way, and again if you meet the prerequisites you can take advantage of this service.
Take Advantage of Your Credit Union Membership
If you don't qualify for free tax preparation assistance, you can still get a discount on tax preparation software if you're a member of First Alliance Credit Union. Our members get discounts on trusted tax preparation software from TurboTax and H&R Block, and it's worth pointing out that we've also partnered with other companies to provide discounts on everything from financial counseling to identity theft protection.
Make Tax Season Easier With First Alliance Credit Union
If you're worried about filing your taxes this year but don't know if you have the money to pay for a tax preparation service, don't despair. The IRS provides free tax preparation services to qualified individuals.
In addition to the free tax preparation services the IRS and other organizations offer to qualified individuals, the Minnesota Department of Revenue also has a list of free tax preparation software for people who meet the prerequisites. You can also get a discount some tax preparation software if you're a member of First Alliance Credit Union.
No matter how you file your taxes, though, First Alliance Credit Union can help make the next steps easier. If you're getting a tax refund, you can use direct deposit to get the money transferred directly into your account. If you end up owing money, though, look into getting a personal line of credit or a personal loan to pay what you owe without disrupting your day-to-day finances.
Become a First Alliance member today!