While many people would like to switch financial institutions, the idea of switching bank accounts can seem daunting. This is not only due to the work involved, but also due to the fear of missing some crucial step and completely derailing your finances as a result. However, we live in an era where we've harnessed the power of the Internet to make a lot of complex tasks easier, which might lead you to wonder—can you switch banks online?
Unfortunately, you can't. This is due to several reasons, including the fact that different financial institutions may use different financial software systems that don't always play well with each other and the fact that the security precautions that keep your money safe in a bank or credit union also get in the way of automating the process of switching financial institution. However, even though you can't switch banks online, you can still use the Internet to make switching financial institutions easier.
Research Multiple Financial Institutions
The first way the Internet makes switching financial institutions easier is that it lets you research multiple financial institutions at once. You can read about the different types of accounts that a financial institution offers, as well as their benefits, fees and interest rates. You can even see where their branches are if you use an app like Google Maps.
The Internet can also let you know what other people think of the financial institutions you're considering, thanks to customer reviews. Yelp, Google and Facebook can all be potential sources for reviews, and reading them may help you get a clearer picture of a financial institution's strengths and weaknesses.
Sign up for a New Account Online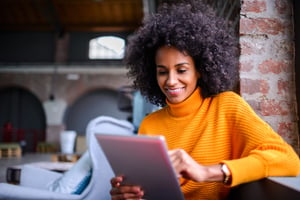 Once you've selected a financial institution, you may be able to start the application process by filling out an online form to open a new account. Many banks and credit unions, including First Alliance Credit Union, have this option, and while you will need to show up in person at a branch to complete opening up the account, filling out the form online can save you a lot of time.
Transfer Funds and Monitor Accounts With Online Banking
Once you get your new account set up, you'll have to begin the process of transferring your money from your old financial institution to your new one. This is where the Internet can help you make the process a lot easier.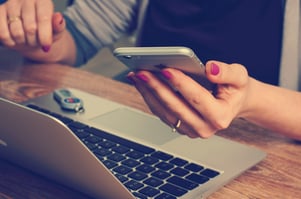 If you used online banking and electronic bill pay in your previous financial institution, you should have a near-complete record of the creditors to whom you make monthly payments. You can then contact your creditors to let them know you're switching to a new bank or credit union and provide them your updated information. Even if you don't have electronic bill pay, you can still look at your online statements and use them to make a list of your monthly bill payments.
You can also use the Internet to make the process of transferring money from your old financial institution to your new one less stressful by making an external transfer. The process might take a couple of days, though, so make sure you have enough cash or a credit card to cover your living expenses until the money arrives in your new account.
Finally, use the electronic bill pay tool in online banking at your new financial institution to set up payments to your creditors, and use the information on your old bank or credit union's electronic bill pay as a guide.
Get the Online Financial Services you Need at First Alliance Credit Union
Even though you can't switch banks or credit unions online, you can harness the power of the Internet to make switching financial institutions easier. The trick is knowing what steps can be made easier.
If you're thinking about switching financial institutions or becoming a member of First Alliance Credit Union, we have tools that can make the switch easier, including a robust online banking platform, a same-day debit card service and a switch kit in our resource center that will guide you through the process of switching financial institutions.