Applying for a personal loan can feel like a daunting process. Especially if you're not sure what steps to take to get started. You probably have a lot of questions about the process.
What information should I bring to the loan meeting?
What do I need to know beforehand?
What goes on during the loan interview?
Can I apply online or do I have to meet in-person?
The truth is, applying for a loan isn't as difficult as people make it out to be. However, the more you know about the process beforehand, the easier time you'll have. Here are the steps to take if you're applying for a personal loan.
Step 1: Review Your Financial Situation
Before you apply for any loan, you need to have a solid understanding of your financial situation. Doing so ensures you won't have any unpleasant surprises waiting when the lending advisor looks over your finances, and it will help show the lending advisor you're taking the loan application process seriously.
First, figure out how much you need to borrow. This might be simple if you only need the money for one expense, such as an appliance or a vehicle repair. If you're using it to finance a project with multiple expenses, such as debt consolidation or a wedding, it may be more difficult to know how much you money should ask for.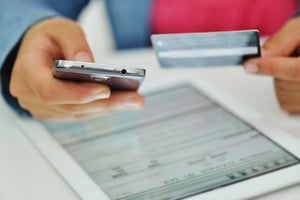 Make sure you don't leave any expenses out when determining the total amount you want to borrow. If you're buying an appliance, for instance, you'll want to make sure to include taxes, delivery fees and installation fees in the total amount you're requesting. You don't want to get a loan and find out after the fact you didn't borrow enough to achieve your financial goal.
This advice also applies if you want to use a personal loan to pay off debts. Make a list of all the expenses you want to pay off, then calculate the sum of all the expenses, and be sure to include any items like late fees or prepayment fees. You can use this free downloadable debt calculator to help make this process much easier.
Next, check your credit score. This will let you see what a lender will be seeing when you meet with them during a loan interview, and more importantly it will give you an idea of the interest rate you can expect to qualify for on a personal loan.
Step 2: Select a Financial Institution
Once you understand your financial situation, you can start looking for a financial institution. A quick online search should give you an idea of the credit unions and banks that offer consolidation loans, as well as their interest rates. You should know that some financial institutions may also refer to their personal loans as "signature loans," so make sure to search for that term as well.
For any financial institution you're interested in, make sure to ask the following questions to ensure you make an informed choice:
What interest rates do they offer?
Are there any fees or service charges?
What are the limitations on the amount of the loan?
Do they have positive online reviews?
Do they have strict lending guidelines?
Have you done business with them in the past?
Make sure to look at multiple financial institutions. The more research you do, the more confident you can feel about getting a loan that fits your budget.
Step 3: Prepare for Your Loan Appointment
Once you have selected a financial institution, schedule an appointment with one of their lending advisors. You can usually do this on the company's website or by calling them.
When you schedule the meeting, make sure you give yourself a couple days to prepare. Locate the following items and bring them with you when you go to your loan interview:
Copies of the bills and statements you plan to pay off. If you're using a personal loan to pay off debt this information is a must. This will help the lender get an accurate picture of all your debts, with the actual payoff amounts and will help you know the exact loan amount and payment for the loan.
Copies of your last two pay stubs. This helps the lender calculate your debt to income ratio, and helps them decide which payment amount and loan term is most comfortable for you and your budget.
Cost estimates of the purchases you plan to make. It you're purchasing a big ticket item or financing something like a wedding, it will be helpful to have documentation of the cost of the expenses. Depending on the financial institution you work with this may not be necessary, but having the information readily available will show the lender you've done your homework ahead of time.
While you may have already checked your credit score, you should check it again one last time to make sure it has not substantially changed. Keep in mind, though, that the lending advisor could pull your credit report from several different credit bureaus, so they probably won't see exactly the same number you've seen.
Step 4: Apply for the Personal Loan
All of your planning and preparation has led to this moment. You're seated in front of the lending advisor, making your case. Nine times out of ten, it won't be as stressful as you thought.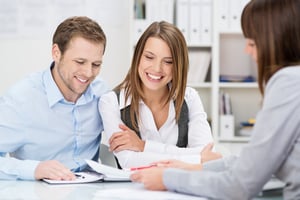 The lending advisor will look over the information you've provided and will likely ask you some questions based on that information. Based on your answers, the lending advisor will work with you to help you find the best choice for you.
Once the lending advisor has presented you with the potential terms of the loan, look it over. If you like the terms and are confident the financial institution is trustworthy, you may want to fill out the completed loan application then and there.
When you fill out the loan application form, you'll have to provide specific information to the lending advisor. What that information is will depend on whether you're applying for an unsecured loan or a secured loan.
If you're applying for an unsecured loan, you will need to provide several key pieces of information about yourself, your debt and your budget, including:
Driver's license, or other official photo identification
Social Security Number
Basic contact information (phone, address, email)
Proof of income (pay stubs or W2s)
Reference's contact information (friend or family member)
The loan terms you are looking for (dollar amount, length of loan)
The details about the debts you are intending to pay off
The monthly payment you can afford
On the other hand, if you're planning to apply for a secured loan you will need to supply some additional details based on the type of collateral you're using to secure the loan. This will typically be either a vehicle or real estate. Every financial institution's process will be a little bit different, so make sure to ask what information you'll need to bring beforehand.
Get a Personal Loan at First Alliance Credit Union
Applying for a loan can be an intimidating process. However, if you prepare beforehand and research your personal loan options, you can rest assured you'll get a personal loan that will help you achieve your financial goals.
You can also make sure your loan application process goes smoothly when you become a member of First Alliance Credit Union today. Our experienced lending advisors will help you through the loan application process and make sure you get a personal loan that works for you. You can even apply on online to get the conversation started.