Despite the ominous name, Black Friday is the best day of the year for retailers throughout the United States. This is the day shoppers clamber over each other to take advantage of some incredible sales. Not coincidentally, it's also the day people spend a lot more than they were planning.
If you're planning on going shopping during Black Friday, you'll need to keep your wits about you, and not just because you might get trampled by a crazed shopper trying to get a $5 waffle iron. Retailers know that shoppers are in search of a good deal, and they have a lot of ways to get you to spend more than you thought. By looking out for these 7 common Black Friday traps, you'll save your pocketbook a lot of undue strain.
---
---
1. Not Making a List
If you go out on Black Friday, the first thing you must do is make a list. If you don't, you're much more likely to overspend.
Instead, figure out who you're shopping for, then scan the Black Friday ads for what you'd like to buy them. You might even want to stick to just one category instead of trying to make your way through different stores.
2. Letting Big Discounts Influence Your Spending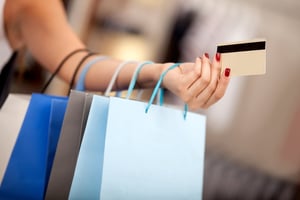 One of the reasons shoppers climb over each other for those $5 waffle irons is that they believe that deal is so good they HAVE to get it. This is known as "fear of missing out."
While it is true that some door buster sales are in limited supply, first make sure that you actually want the item. If you don't like making waffles, that $5 waffle iron won't do you much good. It's also not a great deal if no one on your gift list likes making waffles.
Even if you want to get a heavily discounted item just in case, be aware that these door buster items are often cheaply made, so you might not be getting as good a deal as you think. Instead, research items ahead of time and make sure that you actually want those discounted items. Otherwise, save the money and use it on something you might actually want.
3. Assuming the Sale Price is the Best Price
One of the allures of Black Friday is the rock-bottom prices on so many items. At least the ads claim these are the lowest prices of the year. However, that may not always be the case. See if there are any coupons that give you additional discounts and use a price-comparison app such as Shopular or ShopSavvy to maximize your savings.
4. Opening a Store Credit Card
Once you've made all your purchases, you may be tempted to buy a store credit card. To be fair, these cards do have some benefits that are compelling in the heat of the moment. After all, why wouldn't you sign up to save even more money or get cash back every time you make a purchase from the store?
No matter how good you think the offer is, though, do not give in. Most store credit cards have very high interest rates, not to mention annual fees, which can easily outweigh any amount of money you have saved. If you are going to get a credit card, make sure you get one with a low APR and no annual fee.
5. Paying Full Price for Accessories
If you're buying electronics, remember that retailers often charge full price for accessories, such as batteries, cables and chargers. While the electronics themselves may be on sale, the accessories almost never are.
Remember, you don't have to get the accessories the same day, or even at the same place. Instead, do a little comparison shopping to see where you can get the best price, or just see if you have some of those accessories lying around at home.
6. Not Mailing in Rebates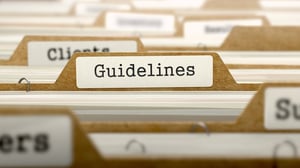 If you read the fine print in many Black Friday ads, you'll find that the low prices they offer require you to mail in a rebate. This is a huge advantage for retailers, since many people fail to mail in their rebates. In fact, according to the website Consumer Affairs, over $500 million in rebates go unclaimed every year!
Even more insidious is that rebates are intended to be a hassle. This not only discourages customers from filling them out, but also gives companies a reason not to pay you if you don't get the rebate in on time or fail to include all the information that they want, such as the receipt, the item's bar code or even if you mailed it correctly. The more rigorous the rebate process is, the greater the chance you'll make a mistake and give the company a reason to deny the rebate.
The easiest way to avoid this pitfall is to ignore rebates altogether and just look for an item that offers a low price without having to mail anything in. If you really want to get a rebate, read the instructions carefully and keep a detailed record of everything you are mailing in, including the envelope itself. If the company doesn't mail you your rebate in about a month, you might want to contact them and check on the status of your rebate.
7. Spending Your Entire Holiday Budget on Black Friday
Black Friday does have a few good deals, but it's not the only shopping day before Christmas. Cyber Monday is still on the horizon, and stores throughout the United States will have many more sales until Christmas arrives. While you might be tempted to get all your shopping out of the way on Black Friday, the reality is that most people will be shopping well into December.
Make Some Good Money Moves on Black Friday With First Alliance Credit Union
Black Friday sales are tempting, but your holiday spending doesn't have to put you further into debt. Plan ahead before venturing into stores on Black Friday, and make sure you don't go over any limits you've set for yourself.
After you've finished with your holiday spending, why not invest any cash you have left over in the budget? Contact Member Services at First Alliance Credit Union today to have our expert team of advisors help you select the best way to make your money work for you.
---