As you may have heard from Alvin and the Chipmunks, Christmas, Christmas, time is here. Time for toys and time for cheer. The only problem is that in addition to toys and cheer, Christmas is also time for office holiday party gifts, groceries for Christmas dinner, new Christmas outfits, and traveling expenses.
Christmastime, in other words, is the time for spending a lot of money. If you're not careful, you can end up blowing out your budget and accumulating unwanted debt. On the other hand, you don't want to be stingy.
How do you make sure you have a Merry Christmas without breaking the bank?
Know Your Limits
People tend to shop backwards at Christmas. They start by deciding who they will buy gifts for first, then figure out the cost later.
Don't make this mistake. Before you hit the local big box store, before you check Amazon's daily deals, make a budget. Figure out what you can safely spend altogether, and what you're comfortable putting on a credit card.
Don't just budget for Christmas gifts, though. Make sure you budget for all the things we discussed before, like groceries, holiday party gifts and new clothes. Once you have an idea of what you can comfortably spend, we can go from there.
Create your new budget today!
Got questions about how to set up a holiday budget?
Make a List. Check it Twice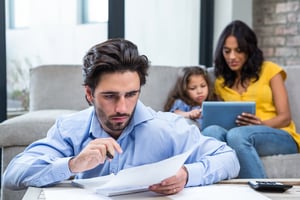 Once you know what your budget is, you can make your list. List the people you want to give gifts to, list how much you spend on plane tickets or gas for traveling and list all the groceries you'd like to get.
Now comes the hard part. Once you have your list made, figure out how much you can spend on everything.
During this time, focus on how much you can spend. Don't worry about what you're going to buy with the money you allocate for right now.
Once you have created the list, it's time to check it twice. If the total amount on your list is under your budget, congratulations! On the other hand, if the amount on your list is larger than your budget, you'll need to trim a little bit.
When you trim, keep in mind that spending less money doesn't mean being stingy. Granted, you might feel disappointed you can't get people gifts that are as nice as you feel they deserve, but just remember—you're getting them a gift. You can be just as thoughtful with $30 as you can with $100.
You should also keep in mind that there are a lot of ways to stretch your dollar during the holidays. Take a look at shops' holiday sales and pay attention to clearance items.
---
Want more tips on how to manage your money during the holidays? Check out this video of First Alliance Credit Union members sharing even more holiday money management advice on KIMT News 3!
---
Pay Cash
Now that you've set your limits, stick to them. Get the total amount you're going to spend from the bank or credit union, and use it for all your Christmas shopping. Make a promise with yourself that once the money is gone, your shopping is done.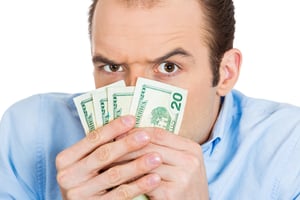 This can be hard to do, particularly in a world where online shopping is so prevalent, but try anyway. Use stores whenever possible, and if you do see a good deal online, take the money you spent out of your cash pile and return it to the bank as soon as possible. Just remember, the longer you store the cash, the more you'll be tempted to spend it.
Get the Most from Your Money with First Alliance Credit Union
Your Christmastime spending doesn't have to put you further into debt. All you have to do is budget, plan ahead and set firm limits on what you want to spend.
Once you have your Christmas spending under control, take the next step and invest the cash you've saved. Contact Member Services at First Alliance Credit Union today to have our expert team of advisors help you select the best way to make your money work for you.
Become a First Alliance member today!