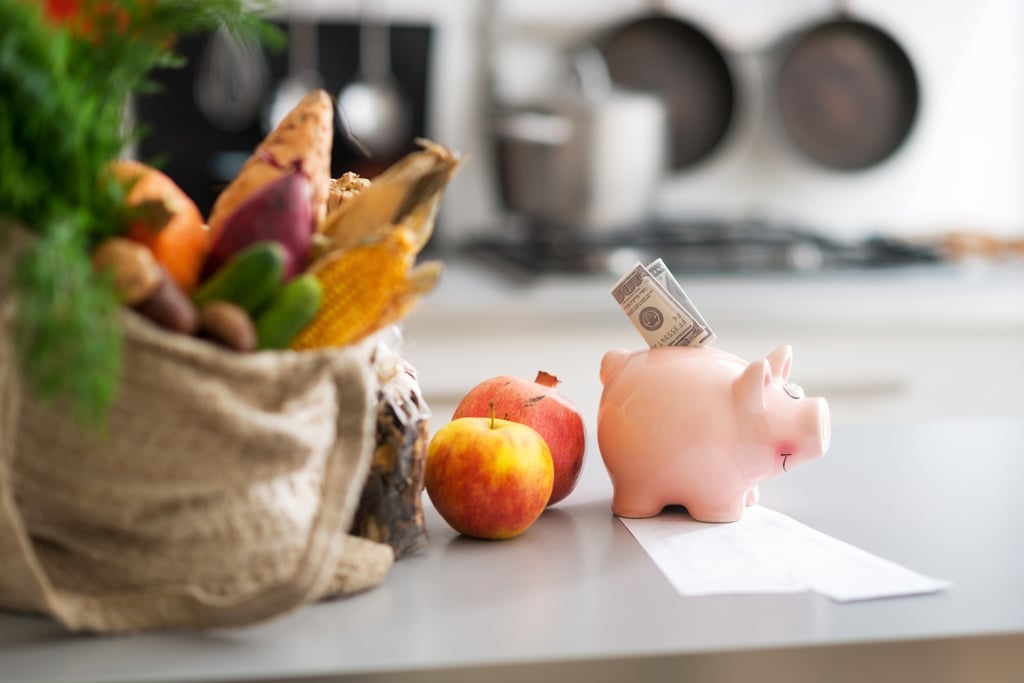 No matter what size your family is, groceries are a big part of your monthly expenses – you have to eat after all. Sometimes, when you go grocery shopping it can feel like you have no control over the final cost, making saving money on groceries difficult. To help you gain control over your grocery bill we have put together a few steps for how to save money on groceries.
Step 1: Look at how much you're spending now
Before you can look at saving money on groceries you need to know how much money you are already spending. Look back through your debit and credit card purchases for the last three to six months and total the costs of all your grocery and food expenses to get the average you spend per week and per month. For example: If your total grocery cost for six months is $4,800, divide your total by six to determine your average monthly spending. In this example, your average monthly spending on groceries would be $800 a month or $200 a week.
Step 2: Determine how much you want to be spending
Once you know how much you are spending already, the next step is to figure out how much money you want to be spending on your groceries. The average person spends 6% - 11% of their income on food. You don't have the drastically cut your grocery expenses to make a difference either. Start small; set your goal at lowering your grocery spending by $50 a month for example. That alone is a savings of $600 a year! The next few steps will help you stick to your budget once you are at the store.
Step 3: Make a list before you go grocery shopping
This step is two-fold and very important. Before you can make a shopping list, it's important to have a plan for the meals you intend to make between your shopping trips. Once you know the meals you plan to cook, you can make a list of the items you need to buy while you're at the grocery store. This will keep you on track and help keep you from buying extra items you don't need. Planning your meals out a week or two at a time also helps keep you from going out to eat as frequently, which is also a huge money saver. There are a lot of different ways to make your list, you can use the old-fashion pen and paper method, or use one of many grocery shopping list apps that are out there.
Step 4: Compare prices at the store
Once you have your list it's time to go to the store. While you are shopping pay close attention to the cost of each item you are putting in your cart. While you are shopping take time to compare the prices based on the following:
Store Brands vs Name Brands
Fresh vs Frozen vs Canned Foods
Different Cuts of Meats
In-Season vs Out-of-Season Produce
Also, the first few times you go grocery shopping it is a good idea to bring a calculator with you and add up the costs of the items as you put them in your cart, that way you are not surprised when you get to the cash register. If you find you are going to go over your budgeted amount, figure out which items you can put back or do some further price comparisons.

Step 5: Only use coupons when it makes sense
Coupons and store discounts are only saving you money if it was an item you were planning to buy in the first place. If you purchase an item simply because you have a coupon for it only adds to your total costs, it is not actually saving you money. If it's not on your shopping list don't buy it, especially if it is not something you will use before the expiration date. Just because you can buy 50 sticks of deodorant at once doesn't mean you should, unless you have a teenager in the house, then you might actually need that many…but only if it's on your list! Looking for coupons for the items on our list before you go shopping is a good idea, that way you are actually saving money.
In Summary:
We shared with you five easy steps for how to save money on groceries, following each step will help you gain control over your grocery bill. Review your spending, set a budget, make a shopping list and stick to it. You don't have to become an extreme couponer to save money on groceries.