There are a lot of paths to financial success, but arguably the first step that everyone must take is opening a savings account. When you have a savings account, you have somewhere secure to keep your money until you need it. Even better, a bank or credit union will pay you to keep your money in a savings account.
Best of all, it's not that hard to open a savings account. Here's all you have to do:
Shop Around
Before you even step foot in a bank or credit union, the first thing you should do is to do some comparison shopping. Look at all the financial institutions in your area, and see what they have to offer in terms of savings accounts.
The first feature you'll want to look for in a savings account is the initial deposit. Lower is better, especially if you're a college student or have just gotten your first career job. First Alliance Credit Union, for instance, only requires five dollars as an initial deposit.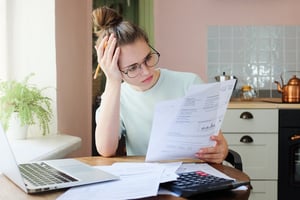 You'll also want to want to see what fees come with the savings account. While every savings account will have some fees, many of them are easy to avoid. However, you'll want to stay away from any savings account that has a monthly minimum fee, as well as a minimum balance requirement and an inactivity fee.
Other features you'll want to look for include:
How many ATMs the bank or credit union has
The location of the branches
Whether the savings account is insured by the NCUA or FDIC
If there's an online banking platform and/or a mobile app
Become a First Alliance member today!
Get the Required Information
Once you've selected the savings account you'd like to open, it's time to gather up the information you'll need to open it. This information includes your:
Address
Social Security Number
Date of Birth
Contact information
You'll also need to provide some government-issued documentation that prove you are you. A driver's license or a passport will suffice in many instances, but if you don't have a current ID, you'll also need to provide proof of your new address, like a copy of a bill for your utilities or even a credit card statement. If you've switched over to paying your bills electronically, you should still be able to get a copy of your billing statement simply by logging into your online account.
If you're planning on funding your new account by transferring money from another checking or savings account, you'll also need the information from your other bank or credit union in order to make the transfer. This usually means the routing number and account number from your other account, but you should ask a member experience advisor if you'll need anything more.
Fill out the Application
Once you have all your information ready, it's time to fill out the savings account application. It's not that hard, especially if you gathered up your information beforehand. If you have any questions, contact the financial institution to which you're applying and one of their employees will be happy to guide you through the form.
In the past, you usually had to fill out a paper application in the lobby of a bank or credit union. These days, though, you can complete a savings account application online and then swing by a local branch to have a member experience advisor approve the application and officially open your account.
Get our free switch kit today
Make Your Initial Deposit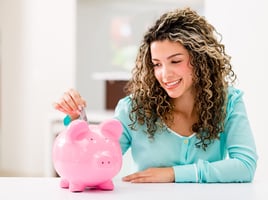 The final step in opening a savings account is to make the initial deposit. This usually happens around the time the application gets processed. If you're completing the account in person, you can use cash or a check. If you're planning on transferring the funds electronically, though, you'll need to indicate it on the application. Usually, you'll be asked to provide the routing number and account number of the bank account you'll be using to make your initial deposit.
Set up Online Banking
While this step isn't exactly required, online banking has so many advantages that it's worth taking a little time to set up. Once you do, you'll be able to keep track of the money in your savings account, move money between your savings account and checking accounts and even set up the electronic bill pay service. If your bank or credit union has a mobile app, you'll also want to put it on your smartphone in order to make managing your savings account even easier.
Open a Savings Account at First Alliance Credit Union
If you're not sure how to open a savings account, don't worry. All you have to do is gather some personal information, fill out the application form and make your initial deposit. You'll probably also want to set up your online bank account as well if your bank or credit union offers it.
If you'd like to open a new savings account, why not become a member of First Alliance Credit Union today? It only costs five dollars to open a savings account, and you'll also get access to our robust online banking platform, mobile app and advisor supported kiosks. Once you've built up your savings, you can even open a money market savings account or a WINcentive savings account.