The most intimidating part of moving just might be notifying everyone that your address has changed. You'll be telling your friends and family, obviously, as well as the post office, but who else do you have to notify, and when should they be told?
Fortunately, we've compiled a list of the 15 people and organizations you absolutely have to contact when you switch addresses. Taking some time at least two weeks before your moving date and letting them know your new address will save you a lot of headaches after you've moved.
1. Friends and Family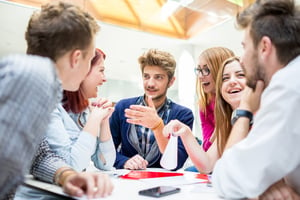 As previously stated, telling your friends and family that you're moving is an obvious first step. Texting your new address is probably the most efficient way to send out your new information, but you can also print out homemade business cards for your less technologically-inclined relatives.
2. The Post Office
These days, you can let the postal service know you're changing addresses by going to moversguide.usps.com and filling out the online change of address form. If you're missing seeing people in person, you can always visit the post office and fill out a change of address form there.
3. The IRS
Letting the Internal Revenue Service know your address has changed isn't quite as easy as filling out an online form. Instead, you'll have to print out the IRS' Change of Address form and mail it in. Technically, you could wait until tax time to let them know you've moved, but if you're expecting some money back from them it's best to make sure they know how to contact you.
4. Utility Companies
Reach out to all your utility providers, from electric to waste collection and schedule a stop service date for your old address. You'll also want to reach out to the utility providers in your new location and have them start service at your new home, ideally a day before you move in.
5. Cell Phone Service
You can reach most cell phone providers through the Internet, by phone or even through a smartphone app.
6. Insurance Agents

You'll need to let the companies you use for renters and homeowners insurance, not to mention your auto insurance—and health insurance if you don't have it through your employer. Let everyone know that you're changing addresses, since it could significantly change how much you'll have to pay in premiums.
7. Credit Unions and Banks
While you can notify most financial institutions of your new address in person, you can also update your address using a bank or credit union's online banking platform. If you're a member of a community-based credit union, don't worry—you'll still be able to be a member even if you don't live, work or worship in the area the credit union covers.
Become a member today
8. Credit Card Companies
You should also notify any store cards you have of your new address.
9. Government Agencies
If you rely on social security, Medicare or Medicaid you'll want to make sure these agencies have your new address.
10. Your Doctor
If possible, try to get a referral to a new doctor or healthcare system in your new location and make sure your old physician transfers the files to your new medical provider.
11. Subscriptions
If you have subscription services, such as HelloFresh or a subscription box, you'll want to notify them of your new address so you don't miss out on your next subscription installment.
12. Personal Clubs
Saying goodbye to the people you know in social clubs is never fun, but by letting them know your new address you can still keep up with club goings-on. You might also be able to get recommendations on any branches the club has in your new location from your fellow members.
13. DMV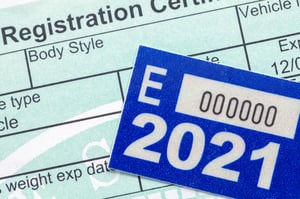 You should let the DMV know about your change of address, but unlike the other items on this list you can wait until you've moved to get this done, especially if you've moved to a new state. You can't wait too long, though. Minnesota only gives you 60 days to file your change of address paperwork if you've moved from out of state, and if you move to a new address in-state you have just 30 days to file.
14. Voter Registration
You should be able to get this done at the DMV. Make sure to get this done as soon as possible, as some states may require you to file your voting registration a certain number of days before the election.
Make Your Move Less Stressful With First Alliance Credit Union
Knowing who to notify about your change in address can be a hassle. However, if you notify the people and organizations listed above, you'll have taken a major step towards reducing stress during and after the move.
You can also reduce the stress of a move by taking advantage of the services First Alliance Credit Union offers. You can open up a personal line of credit to help cover the costs of a move, put aside money for the big day in a savings account and create a moving budget that will help keep your costs under control.
Create your moving budget