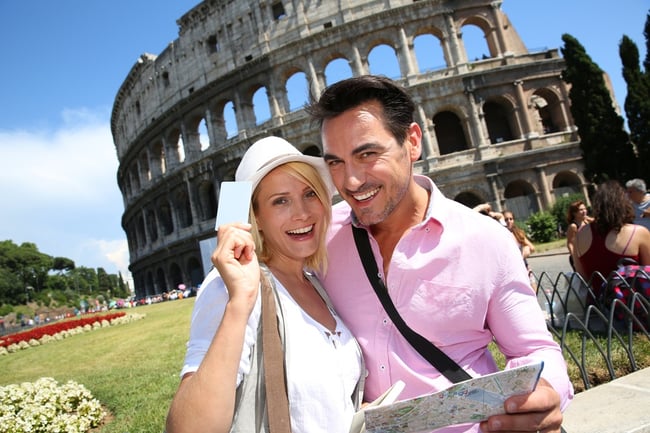 Credit cards are used almost everywhere to pay for almost everything. You have probably seen different advertisements for bonuses that prompt you to sign up for certain credit cards. Travel credit cards offer great opportunities to earn extra points that can be redeemed for airfares and hotels.
Credit card companies often partner up with various travel brands to compel customers to sign up for their loyalty points, discounts and much more. There are so many options to choose from that it can be difficult to determine which one will be the best for you. Here are the basics of travel reward credit cards and some things to look for in a travel rewards credit card.
A Large Sign Up Bonus
After you meet the minimum spending requirement, a huge sign-up bonus is a nice benefit and it helps you jump-start your mileage account. If possible, avoid signing up for a card that offers a low sign up bonus.
Typical bonuses range from 25,000 to 50,000 points. However, they can go as high as 100,000 points. Look for the card with a large sign up bonus as you may be able to get thousands of points with just a little work.
Added Category Spending Bonus
There are some credit cards that offer you extra points when you spend at a specific retailer, or if you are using a branded credit card then with a specific brand. Using such a credit card may help you earn points more quickly.
---
---
Low Spending Minimum
To get a great bonus, most cards have a minimum spending requirement that you have to meet in a specific time period. Though you shouldn't entirely avoid the high minimum spending cards, it is better to start small so you do not get stuck with too many cards with spending requirements you cannot meet. Once you have signed up for a card, you often cannot reapply for the same card so you don't want to go overboard and miss your chance with the sign-up bonuses. Your ability to meet the minimum spending requirement is important, because if you spend more money than you can easily repay just for the sake of the points the points will not be worth it.
Special Perks
There are great perks associated with travel credit cards. Some of them give you elite loyalty status or other extra perks. You should aim for the cards that:
Do not have a foreign transaction fee
Baggage check for free
Offer priority boarding
Have free nights in hotels
When looking for a travel credit card, don't just look for getting the miles, but also consider what else you can gain with the card.
Annual Fee
Even though no one likes to pay annual credit card fees, many cards do have an annual fee. However, for people who travel a lot it may be worth having a card with an annual fee. Fee-based cards usually have a better reward program, and you can accumulate the points much faster.
In the end, no conversation about reward credit cards is complete without the warning that these products are best for you only when you pay your balances on time and in full without incurring interest. If you do pay your balance on time every month and you travel frequently, travel cards may be very helpful for you.
Summary
Many of us like to travel, but traveling can be expensive. With a travel rewards credit card you can earn free or discounted trips through your regular spending. It all depends on how you spend and use the travel credit card. This article describes some of the key points of travel rewards credit cards.