One of the challenges every entrepreneur faces when trying to start their own business is finding a space to work. Retailers, of course, have to find a space that can accommodate their inventory, but even small business owners who don't need much space need somewhere to work other than their kitchen table, if only to stave off the mental fatigue of working from home. If you're one of those entrepreneurs, you might want to look into using a coworking space.
A coworking space is essentially an area where people from different companies can set up shop and work. Some spaces may offer amenities like access to printers, conference rooms and a break room, while others might just offer an area where you can free yourself from distractions and concentrate on your work. If you'd like to take advantage of a coworking space, you can find quite a few in Rochester.
Subscribe to the First Alliance blog
Café Steam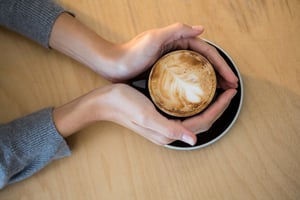 Coffee shops have been a favorite coworking space for everyone from college students to freelance consultants, and for good reason. They offer a quiet atmosphere, a relaxed ambience and all the caffeine you need to power you through the tasks for the day.
Café Steam, located on Broadway, is a pretty good example of such a coffee shop. It offers free wifi for its guests and it's a good place to hold small meetings with partners or clients. You can also get the Mayan coffee, which combines coffee, chocolate and cayenne pepper for a pick-me-up you won't forget anytime soon.
Collider
Collider may not offer Mayan coffee, but it has a lot of other amenities entrepreneurs might like. In addition to being able to rent out space for anywhere from a day to a month, Collider also offers access to fiber Internet access, conference rooms and quiet rooms, and even a private Slack channel. It also has a virtual desk option for people who want to take advantage of Collider's services yet still get the benefit of working from home.
Rochester Public Library
If you need a quiet space to get some work done, you'd be hard-pressed to find a better spot than Rochester Public Library. It provides desk space, conference rooms, printing and books on almost every topic imaginable, all for a very affordable price, if they charge at all. The only downside is that, since the library is open to the community, you may have to wait for some services, like printing out documents.
First Alliance Commons Building
While a credit union branch might not seem like a great coworking space at first glance, the truth is that First Alliance Commons Building has a lot of features that make it an ideal place for entrepreneurs to do business. You get a lot of free amenities, such as wifi, device charging stations and a community conference center, as well as a quiet, relaxed atmosphere. You can also take advantage of the multiple businesses in the building to refuel with some coffee or a sandwich, and even get some banking done if you need to.
Become a First Alliance member today!
Fund Your Business With First Alliance Credit Union
A coworking space is a great way for entrepreneurs to get a dedicated business area free from distractions. Many of them also offer amenities that can include wi-fi, printing services and even a conference room, as well as a darn fine cup of coffee.
If you'd like to invest in a coworking space for your business, get a business loan from First Alliance Credit Union. Our business lending advisors will work with you to get you a loan that works for you.