A key factor in a successful business is organization. When starting a new business, the owner will have to consider the location of the business, strategies for marketing, and the strategies for the growth of the business. A business plan is a tool that effectively helps the owners to organize the goals and objectives of a business.
A business plan is used by new businesses as well as existing businesses to present potential strategies to their business partners and help the business to focus on the goals.
Starting a new business?
Apply to become a First Alliance Business member today.
What is a business plan?
A business plan is a detailed document that has the organization's objectives written out, and the steps that need to be taken for meeting the company's goals. Business plans are not solely for new businesses, but are also used by existing businesses to clearly define the target audience and the financial options when they enter a new market.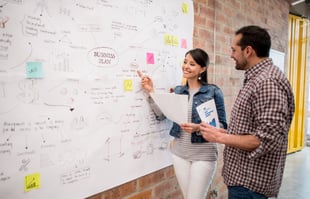 Contents of a Business Plan
The following are the elements that are included in a business plan:
An executive summary
Analysis (market research)
Description of the company
Organization and management details
Marketing and sales objectives
Product lines
Financials
Appendix
Business plans also include tables and charts to demonstrate the trends, and can also include research studies regarding a potential customer.
Usage
A business plan has three basic objectives:
Communication
Management
Planning
Small businesses use a business plan to get creditors to finance their business operations. A business plan is also used to solicit partners to join up for joint ventures. Large suppliers and customers usually request a business plan in order to ensure that the company has the ability to pay for taking on a large order.
Limitations
Though a business plan helps the owner of a business to determine the objectives of a business, it is static in nature. The owner of a business may use a business plan to gain financing and to increase the business activity. However, once these objectives are met the initial business plan will be outdated or expired. A business plan needs to be revised each time as the business grows and the needs change. Business plans also report on the current conditions of the business, and these plans do not integrate the owner's response to unexpected changes in the marketplace. One of the constant factors in a business is that it continues to change, but business plans do not account for the risks or changes that may occur in the market.
Why Do You Need a Business Plan?
Writing a business plan does not mean that you have to shut yourself in a library and come up with a 40-page text. At most, your business plan can be completed within a month. For different purposes, you will require varying business plans. You'll need a plan for acquiring capital or taking risks. Fewer details are fine if you are not trying to raise capital or taking too much of a risk. In any case, you need a plan.


Here are five important reasons to create a business plan
:
1. To Avoid Big Mistakes
The last thing that you want to do is work on your startup for a year, and, in the end, realize that you were heading towards failure. When you do not set aside enough capital to reach your desired goals, or take on a partner with the wrong skills and resources, it will cause your downfall. Having a business plan helps you ensure that you are moving along the right path.
2. To Counterbalance Your Emotions
During the startup period of your business, you might be too close to it to comprehend reality. Additionally, you might be too clouded with doubt and fear. When emotions are invested it can cause havoc so it is best to have a business plan to help look at the objectives of your business clearly.
3. To Make Sure Everyone Is On the Same Page
You will not be building a business yourself. Ideally, there will be other people involved in advancing your business. A business plan helps everyone involved in your business to head towards the same direction.
4. To Develop a Game Plan
Execution is everything when starting up. Ultimately, it means you have to set priorities, measure performance, and set goals. There will be key questions that may need to be answered, and these things will be addressed during the business planning process.
5. To Raise Capital
To borrow money or raise capital, whether it is from a friend or family, you will still need to communicate your vision clearly and in a compelling way. A business plan will help you do that.
Get Your Business Started With First Alliance Credit Union
A business plan is a document that tells what your objectives and goals are for the business. Having a business plan can be crucial for a business in several ways. Knowing what a business plan can do for you can help reach your business's potential, and ultimately its success.
Once you've got your business plan prepared, become a member at First Alliance Credit Union to take advantage of the services we offer business owners. Get a business checking and savings account to better organize your business finance, then use a business credit card or equipment loan to give your business everything it needs to be successful
Become a First Alliance member today!