You might have heard that many people don't switch banks or other financial institutions even if they're unhappy with them. You might also have heard that switching financial institutions is nowhere near as intimidating as it seems.
What you might not know, though, is when to switch banks. Should you switch financial institutions when you move out of state or if you can get a better interest rate on a loan? Or is the decision as simple as realizing there's a new credit union or bank two blocks closer to your home or office?
Here are some signs that you might want to switch to a new financial institution.
Become a First Alliance member today!
The Fees Are Killing You
Many banks charge customers fees, whether it's for account maintenance or ATM withdrawals. Over time, these fees can really add up, especially if a bank introduces new fees for products and services you currently use.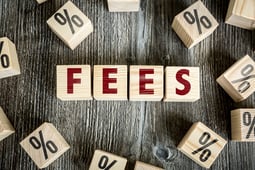 If you feel as though you're spending more on fees than you should, do some research about what fees you're paying each month and how much you're paying. Then look at other financial institutions and see whether they charge the same fees for their products and services.
You're Having Problems With Customer Service
Customer service can make or break your banking experience, so you shouldn't have to put up with a financial institution whose customer service is unhelpful or rude.
If your current financial institution's customer service leaves you feeling unsatisfied, consider whether it's a one-time occurrence or fits a pattern of poor customer service. You should also think about what your expectations are for good customer service, then search for a financial institution whose customer service most closely matches your expectations.
You Have Trouble Accessing Your Account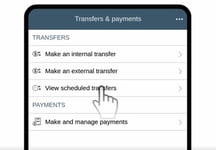 One of the most important aspects of selecting a bank or credit union is how easily you can access your account. If you have to go out of your way to get to the nearest branch of your bank or get money from an ATM, you should think about switching banks.
While you're thinking about accessibility, don't forget to take online banking and mobile apps into account. More and more banking is being done online these days, and a good online banking platform and mobile app can make managing your finances a lot easier. Some good features to look for are:
Internal account transfers
External account transfers
Review recent transactions
Electronic bill pay
Mobile check deposit
Person to person payments
Instant balance display
Some other bonus features to look for from your financial institutions online and mobile banking experience are your free credit score, debit and credit card controls, or budget management tools.
Poor Interest Rates
While interest rates can and will fluctuate depending on what the Federal Reserve decides, some financial institutions have better interest rates than others. If you have any loans, take a look at your interest rate and compare it with other financial institutions in your area. You should also do the same for the interest rate on any savings or investment accounts you have, from traditional savings accounts to certificates of deposit (CDs).
Make the Switch to First Alliance Credit Union
While knowing how to switch banks is important, knowing when to switch banks can save you a lot of money and unnecessary stress.
Switching from one financial institution to another can be easy, especially if you're becoming a member of First Alliance Credit Union. You can use the information in our comprehensive guide to switching financial institutions to escort you through the process, and the free downloadable switch kit on our resource page makes switching financial institutions even easier.
Get our free switch kit today!