If someone were to invite you to live in a manufactured home (also referred to as a mobile home or trailer home), you would be forgiven for not jumping at the opportunity. Many people have a misperception of manufactured homes, and about manufactured home communities, that can persuade them to look for a more traditional house.
While some manufactured home communities are better managed than others, the fact of the matter is that manufactured homes offer some incredible advantages that will have you looking forward to moving into a mobile home community.
Manufactured Homes Are Affordable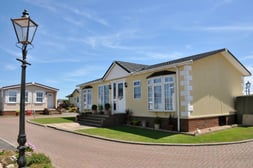 Manufactured homes are much more affordable than traditional homes. According to the Manufactured Housing Institute, manufactured housing costs about half of what a traditional house costs on a square foot basis. You can end up saving hundreds of thousands of dollars by buying a manufactured home as opposed to a traditional home.
Manufactured Homes Are Environmentally Sound
When you buy a manufactured home, you're making an eco-friendly choice. Companies that build manufactured homes generate up to 90% less waste than traditionally built homes, according to the Manufactured Home Institute. Even better, transporting and assembling a manufactured home on site causes significantly less environmental damage than the process of building a traditional home.
Manufactured Homes Provide a Sense of Community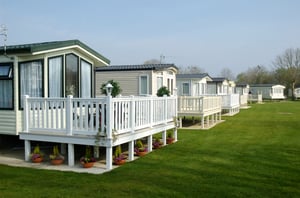 Living in a manufactured home community might not be as fancy as living in a suburban development, but it offers a sense of community that the suburbs don't. Manufactured home owners have their own home, driveway and even a small backyard, but they're also close enough to their neighbors that social interaction will just naturally occur.
This can be a great opportunity to meet people. In fact, many manufactured home communities offer social clubs and group activities from gaming to fitness. Many people also say they've developed lasting friendships with their neighbors in manufactured homes.
Manufactured Homes Are Customizable
Manufactured homes may have pre-selected designs, but that doesn't mean you can't customize them. Manufactured home companies have several plans for you to choose from, and you can choose finishes and add-ons that will help make your manufactured homes truly yours.
Manufactured Homes Are Energy Efficient
Thanks to the Housing and Urban Development Code, manufactured homes must have a high degree of energy efficiency. Therefore, many if not most manufactured homes are Energy Star certified, meaning they have met the strict energy performance standards laid down by the EPA. In fact, manufactured homes today are 27% more efficient than manufactured houses built in 2016, and that means significant savings on your utility bills.
Get Into a Manufactured Home With First Alliance Credit Union
While many people have misconceptions about living in a manufactured home, the truth is that the more you look into them, the more advantages they have. They're affordable, eco-friendly, and you can customize them to suit your desires.
If you're interested in buying a manufactured home, talk with a First Alliance Credit Union real estate lending advisor about getting a manufactured home loan today. They'll help you determine if a manufactured home is right for you, and will help you at every stage of the loan application process.