Did you know there are different types of checking accounts? If you didn't, you're not alone. Most people are only aware of one type of checking account---the traditional checking account---and it serves them just fine.
However, different financial institutions can offer different types of checking accounts. Knowing what these checking accounts are and the benefits they can provide will help you choose the one that's best for you.
Traditional Checking Accounts
This is the kind of checking account that most people are familiar with. They offer unlimited withdrawals and deposits, and most of them offer features like debit cards, checks and electronic bill pay options.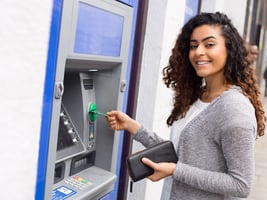 Many checking accounts also come with fees that can range from a monthly fee that you pay for keeping that account open to an overdraft fee that you'll pay if you overdraw your account. When looking for a traditional checking account, make sure you get one with as few fees as possible, so you get to keep more money in your pocket. You should also look for a checking account you can access easily, either by visiting a local branch or by using the financial institution's online banking platform or mobile app.
Premium Checking Accounts
These types of checking accounts normally provide you perks, such as free money orders, no fees on ATMs that aren't in your financial institution's network or even a free safety deposit box. However, these additional features usually come with conditions, like maintaining a certain balance in your checking account or paying a monthly fee. If you are interested in the perks a premium checking account offers, you should look around to see if other financial institutions offer the same perks without any strings attached.
Business Checking Accounts
Business checking accounts are an excellent way for business owners to keep their personal finances separate from their businesses' finances. In fact, many businesses open multiple business checking accounts for different aspects of their business, such as operating expenses and payroll.
Due to the high number of transactions businesses can make, some financial institutions might charge a fee if businesses exceed a certain number of transactions on their account. If you're considering getting a business checking account, you should make sure you know what the transaction limit is and how much you'll have to pay if you exceed it.
Rewards Checking Accounts
These types of checking accounts offer you certain rewards if you use them. These rewards might come in the form of points that you can use to buy gifts or even cash back.
While earning rewards is nice, you'll want to make sure to look at the conditions that come with the checking account so you know what you'll need to do to get your points, as well as how long you have to use the points once you've earned them. You'll also want to make sure that the rewards checking account doesn't come with extra fees that might outweigh any rewards you get.
Student Checking Accounts
If you're a college student, you might be interested in these types of checking accounts. They usually offer reduced fees and sometimes even a grace period for overdrafts.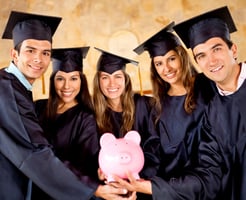 While these types of perks might be enticing, you should be aware that they only apply for as long as you're a student, and that you might find yourself surprised by fees once you get out of college and your account becomes a traditional checking account. You should also be aware that some financial institutions might offer the same perks of a student checking account in their traditional checking account.
Interest Checking Account
An interest checking account is similar to a savings account in that it will pay you for keeping your money in the bank. How much you make will depend on the current annual percentage rate. While you probably won't earn a lot of money from this type of account, at least you'll be getting something.
If you're thinking about opening up an interest checking account, you'll want to see if the accounts have any conditions you need to meet to earn interest. As with other checking accounts that offer rewards, you'll also want to make sure there are no fees which will outweigh any money you make from interest.
Get a Checking Account at First Alliance Credit Union
Financial institutions can offer several different types of checking accounts that offer different types of perks. Before signing up for one of these accounts, you should know what the perks are, as well as what conditions may apply before you get one.
If you're looking to get a checking account with some great perks and low fees, become a member of First Alliance Credit Union today and sign up for one of our checking accounts. Our checking accounts have no monthly or maintenance fees, in-network ATM fees or minimum balance requirements, and we offer same-day debit cards, as well as 24/7 access to your account through our robust online banking platform and mobile app.