In March 2019, First Alliance Credit Union announced their plans to build new full service branch off West Circle Drive NW in Rochester. Today, at their ground breaking ceremony the credit union announced more details about the project.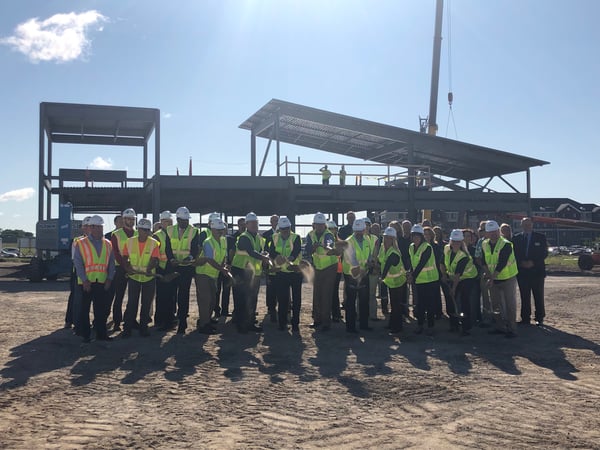 The new First Alliance Credit Union branch will be the first of its kind in the Rochester area. The credit union branch will have an open concept floor plan with shared space for four locally-owned businesses, taking the concept of local partnerships to a new level. The credit union announced the building will be called the First Alliance Commons, and will be officially announcing its local partner businesses in the coming weeks.
The new credit union space will also offer a small conference room available for community use, and a large center commons area with a fireplace and lounge for all members of the community to enjoy while visiting the credit union or one of their local partner businesses.
"The First Alliance Commons branch design allows us to provide our members a greater level of convenience and high quality service to help them manage their finances in a relaxed and open atmosphere." First Alliance Credit Union President and CEO, Mike Rosek, said. "This innovative new branch design allows us to continue to support the growth of our membership and the local businesses in our community."
Check out the sneak peak images of the new First Alliance branch!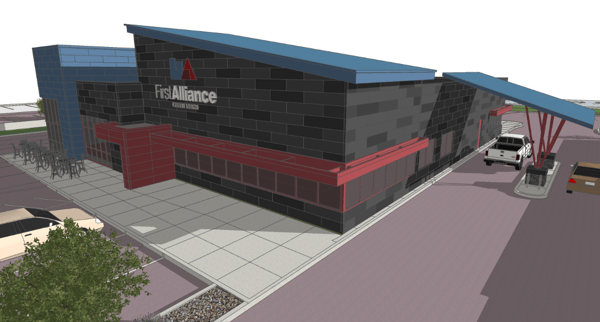 ---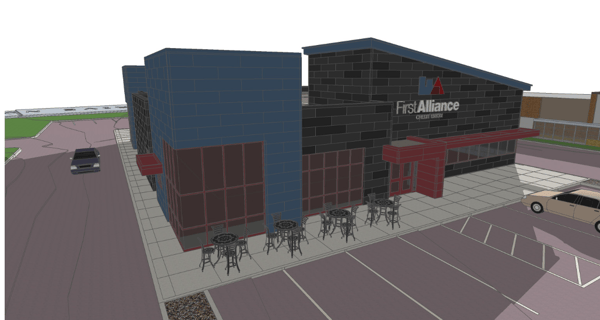 ---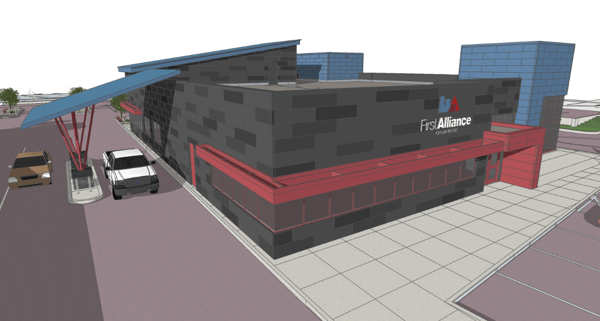 ---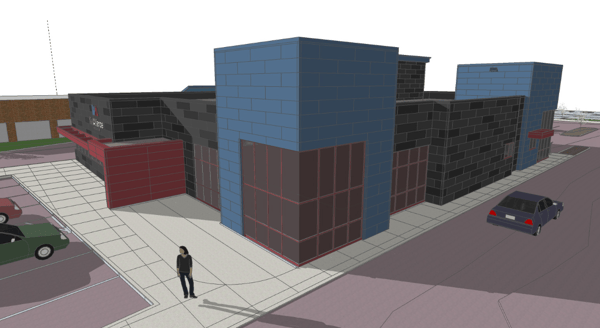 ---
About First Alliance Credit Union
First Alliance Credit Union is the original credit union in Rochester, Minnesota, founded in 1932 by seven Rochester firefighters and a school teacher. Membership is open to everyone who lives, works, worships, owns a business or attends school in Olmsted, Winona, Wabasha, Dodge and Goodhue counties. Deposit $5.00 is all it takes to open an account.