Rochester, MN – Great Harvest Bread Company announced plans for a new Rochester location in the First Alliance Credit Union branch which is being built on Commerce Drive NW.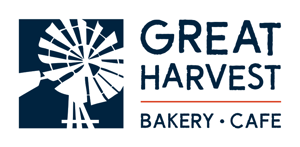 "Our partnership with First Alliance Credit Union was the perfect opportunity to help more people be able to enjoy our fresh made breads, goodies, sandwiches and more." shared Dan Sweeney, owner of the Rochester Great Harvest franchise. "There were many aspects of this project that helped me decide this would be a good partnership. Most importantly, like Great Harvest, First Alliance is focused on providing a comfortable, welcoming atmosphere for their clientele. This was evident to me from the moment I was presented with the unique environment that First Alliance Commons will offer our customers and the community. We are excited to be able to share more details as our project progresses."
This will be Great Harvest Bread Company's second location in Rochester, they have been a popular Rochester bakery café on Broadway since 2004 and are best known for providing a free slice of fresh baked bread to their patrons.
"We are thrilled to be able to partner with Great Harvest Bread Company at our new First Alliance Commons branch," First Alliance Credit Union's EVP, Mark Hettinger, said. "Their commitment to providing exceptional service will only enhance our members' experience at our new branch location."
Along with Great Harvest Bread Company, the new First Alliance Credit Union branch will house three additional businesses surrounding a central common space and will offer a small community conference room.
As of June 1st 2020 the First Alliance Commons building is now open 7 days a week at 2483 Commerce Drive North West Rochester MN 55901. Welcome to Convenience, Personalized.