A Message From Our CEO
The past week has been incredibly difficult for all Minnesotans. We are shaken deeply by the death of George Floyd and the harrowing events that followed in our state and across the United States. We've all seen video and images that will stay with us forever.While we are full of emotions: anger, heartbreak, sadness, and hope, we must remember that credit unions are a powerful force for good. We serve people…all people, of every race and cultural background.

First Alliance Credit Union has been a cornerstone of our community for more than 85 years. Our commitment to helping all people, providing guidance and support without judgement, our commitment to kindness, community service and volunteerism will never waiver. We stand by our core values of Compassion, Inclusivity and Diversity, and trust them to guide us.

We are here for our community. Even in the most difficult times we will always be here.

All for one.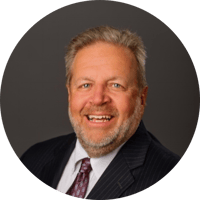 Mike Rosek, President/CEO of First Alliance Credit Union