First Alliance Credit Union was the first credit union formed in Rochester, Minnesota. We began in 1932, during the Great Depression, as a community resource for those in need of a trustworthy financial institution. We strive every day to stay true to this founding philosophy no matter how much we grow. 2018 marks our 85th Anniversary as Rochester's original credit union. To celebrate this milestone, we have pledged to complete 85 Acts of Service!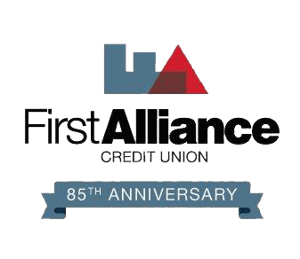 While we have already completed over 85 fun and exciting acts of service, ranging from sponsoring and attending community events to volunteering our time and fundraising, we plan to continue add to the list of good deeds for the remainder of the year! So check back frequently as our list continues to grow...
---
1) Staff participated in the Leadership Greater Rochester program, which helped bring more youth mentorship possibilities to South East Minnesota.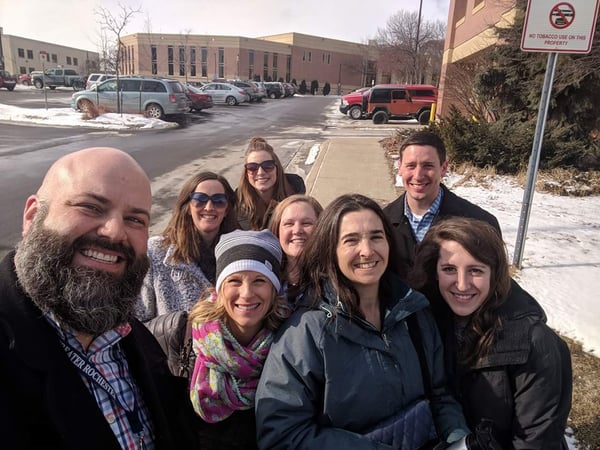 2) Sponsored Colonial Lanes Community Bowling League team.
3) Held a free financial literacy class at Christ's Church of the Jesus Hour Church on Qualifying for a Loan.
4) Staff attended 23rd Annual Dr. Martin Luther King Jr Annual Breakfast hosted by the Rochester Area Chamber of Commerce and the Diversity Council.
5) Staff donated money to Channel One Food Bank with a Jeans & Jerseys Day, together we raised $125 in January.
6) Donated a raffle prize to Rochester Public Library's Annual Wit, Wisdom, Wine fundraising event.
7) Staff attended Hearts and Diamonds Spectacular to support Ronald McDonald House of Rochester.
8) Staff raised $1,169 for the Juvenile Diabetes Foundation at our staff appreciation event.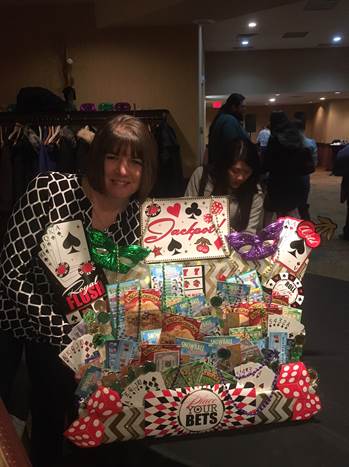 9) Hosted a free Tax Law seminar to educate our community on the effects the newest tax laws may have on their finances.
10 & 11) Staff donated another $225 for Channel One Food Bank with two more Jeans Day fundraisers in March.
12) Donated a raffle prize to the Minnesota Credit Union Network's silent auction to support fundraising for their scholarship fund.
13) Hosted a free day to play at Rochester Children's Museum in April, where we covered everyone's entrance fee for the day.
14) Made a donation to support the Mayo High School Boys Lacrosse team.
15 & 16) Staff donated $310 to the Annual Kid's Cup Golf Tournament through two Jeans Day fundraising days in April.
17) Sponsored event and staff attended the National Association of Women in Construction 25th Anniversary celebration event.
18) Sponsored the 2018 A Litter Bit Better clean up efforts.
19) Staff attended the Exercisabilities Open House to introduce their new Pediatric Care Unit.
20) Held free financial literacy class at Christ's Church of the Jesus Hour Church on Mortgage Loan Pre-Approvals.
21) Sponsored the Byron Community Foundation's Foundation Festival to support Byron community activities.
22) Staff attended United Way's Big Bold Annual Celebration of Caring and Giving.
23) Sponsored a Community Parks & Recreation Adult Co-ed Softball Team.
24, 25, 26, 27, & 28) Staff raised over $800 for Family Service Rochester's Once Upon a Playhouse fundraising contest through a series of five Jeans Day fundraisers in May.
29) Staff attended Rochester Area Foundation Give for the Good Gala.
30) Donation to Kasson-Mantorville High School Prom After Party
31) Hosted a free community Shred Event at our NE Rochester branch in May.
32) Sponsored the Kid's Cup Annual Golf Tournament and had staff attend the event.
33) Joined Paws & Claws Guardian Angel Program to cover adoption fees for several pets in high need of home placement.
34) Donation to the Women's Shelter to support their new Safe Harbor Shelter for exploited children.
35) Hosted supply drive for Paws & Claws in our branches throughout the month of June, our staff raised $143 to purchases supplies!
36) Donated silent auction gift for the VFW Grand Opening event.
37) Sponsored and staff attended the Arc Golf Tournament fundraising event.
38) Sponsored the 20th Annual American Business Women Association Golf Tournament & staff attended the event to support their scholarship fund.
39) Staff attended Kooky Concessions annual benefit for Season's Hospice
40) Staff attended the Hero's Among Us fundraiser to support MN POW/MIA Riders and the local Military Order of the Purple Heart
41) Sponsored event, silent auction donation, and staff attended the Power of the Purse fundraiser event with the United Way
42) Donation to the Hanger Dance Fundraiser to support the Rochester Veterans & Emergency Services Museum project
43) Staff raised $105 for Season's Hospice with a Jeans Day fundraiser in June
44) Hosted free financial literacy class on Creating and Managing a Budget for program participants at Recovery is Happening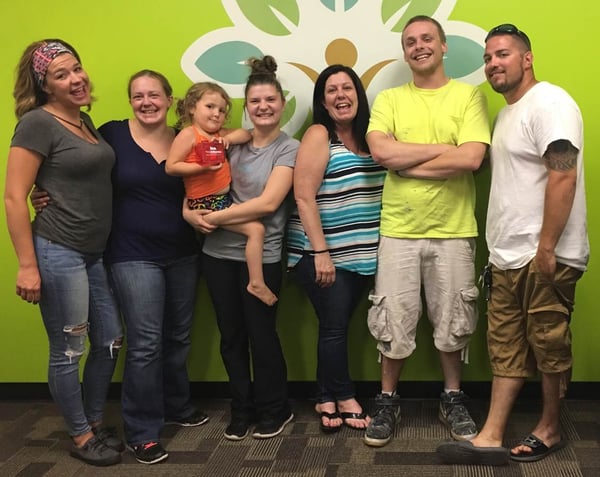 45) Sponsored, and staff volunteered at, the Family Service Rochester's booth for Family Fun Night at RochesterFest
46) Sponsored the 2018 Gibbs Elementary School Fun Run to support their PTA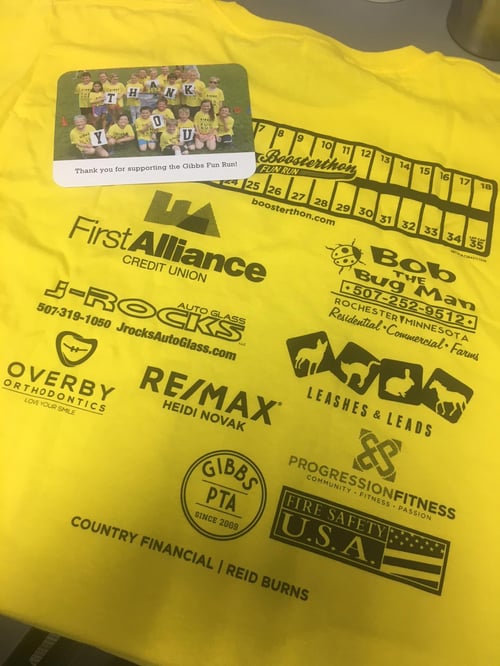 47) Joined the Stewartville Area Chamber of Commerce to support our surrounding SE Minnesota communities
48) Donated 2,000 pounds of pet food to Paws & Claws Humane Society!
49) Sponsored the Byron Chamber of Commerce Stars and Stripes Fest in July.
50) Volunteered as a drop off location for the United Way of Olmsted County's Running Start for School annual supply drive and fundraising initiative.
51) Sponsored the Preston Saddle Club Open WSCA Show so their youth members were able to experience another level of showing and hone their horsemanship skills.
52 & 53) Staff raised a total of $265 through two jeans day fundraisers to purchase school supplies for Running Start for School community supply drive!
54) Staff volunteered to hand out candy during the Byron Good Neighbor Days parade!
55) Staff attended the Swing for Bling golf tournament which raises funds for the Rochester Women's Shelter
56) Sponsored Family Day at the Olmsted County Fair
57) Staff attended the Ladies Pink Poker Tournament to raise funds for breast cancer research.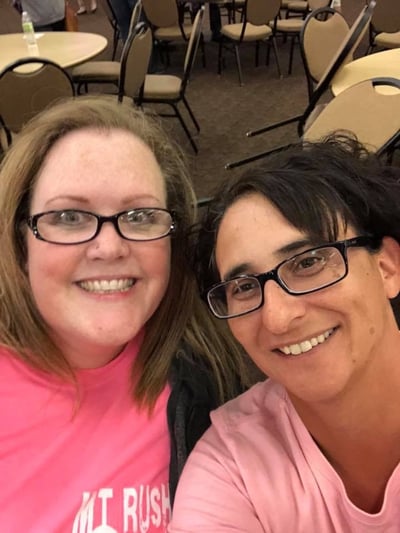 58) Sponsored the Brighter Tomorrow's Go for the Gold 5K Run/Walk event which helps raise funds and awareness for childhood cancer.
59) Staff volunteered in Dodge County MN as election judges during the August primary elections.
60) Sponsored and staff participated in the 12th Annual Eagles Cancer Telethon Golf Tournament to benefit the annual Eagles Cancer Telethon.
61) Sponsored Foster Fest Music Festival which raised over $12,000 to support Mission 21.
62) Staff raised $100 through a jean's day fundraiser to support the National Association of Women in Construction scholarship fund.
63) Sponsored and staff volunteered at the Five West Music Fest free community event.
64, 65, 66, 67, 68) Staff raised $605 for the Real Men Wear Pink breast cancer awareness campaign through 5 jeans day fundraiser in August.
69) Sponsored first annual Nerdin' Out Con and gave away free tickets to our members!
70) Our Byron team donated school supplies to the United Way of Olmsted County to celebrate staff birthdays and our summer help's last day.
71) Sponsored and staff attended Celebrating Abilities 2018: Unmasking Brain Injury in MN event to support the Ability Building Center.
72) Staff attended the annual Pearl Gala to support the IMAA's efforts to help immigrants and refugees settling in Rochester, MN.
73) Donated to the Zumbrota Education District Gift and Talented program scholarship fund.
74) Hosted a free community seminar about Social Security Benefits at the Rochester Athletic Club in September.
75) Staff raised $260 for the Real Men Wear Pink campaign, which raises funds for breast cancer research and awareness, through raffle drawing for this awesome Rochester-opoly game board!
76) Raised over $300 from member donations in our branches for the American Cancer Society.
77) Staff attended the Honoring Our Heroes event to support the Operation Welcome Home program which provides important services to veterans at no cost.
78) Staff volunteered to help prepare the YMCA's community garden for the winter as part of our annual All for One community service day.
79) Staff volunteered their time at the Edith Mayo Girl Scout Camp helping to repair their camp trails as part of our All for One community service day.
80) Staff volunteered at the Head Start preschool program helping kids with reading and other activities as part of our All for One community service day.
81) Staff volunteered with the Elder Network helping conduct a needs assessment for seniors and their caregivers as part of our All for One community service day.
82) Staff volunteered at Feed My Starving Children by helping package food for distribution as part of our All for One community service day.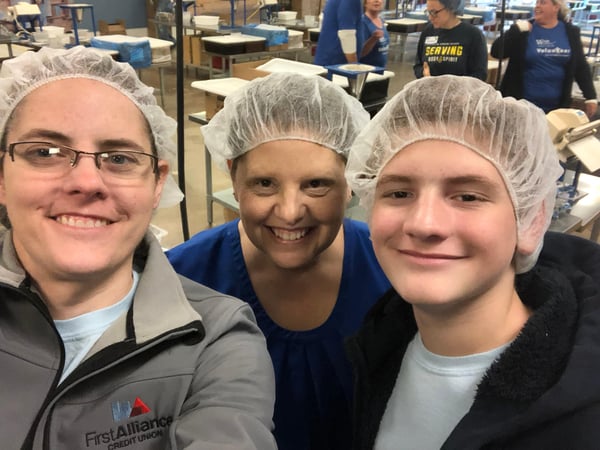 83) Staff attended the National Association of Mental Illness (NAMI) of South East MN's community breakfast to raise funds for new mental health programs in our community.
84) Staff attended the Real Men Wear Pink fundraising happy hour, where our President/CEO Mike pledged to dye his beard pink and work the teller line for a day if he was able to meet his goal of $2,500 raised.
85) Held a free community seminar on the Home Building and Construction Loans for members and non-members at our SE Rochester branch.
86) We sent staff to the 14th Annual Empty Bowls event to support Channel One Food Bank.
87) Staff raised $3,065 for the United Way of Olmsted County through our annual silent auction fundraiser.
88) Staff attended the Paws and Claws 29th Annual Fundraising Auction.
89) Hosted a free community seminar about Health Care in Retirement at the Rochester Athletics Club in October.
90) Sponsored the It's Instrumental Benefit to support the Southeastern Minnesota Youth Orchestra (SEMYO).
91) Staff taught free financial literacy seminar for participants of Hustler's Anonymous.
92) Staff attended the Bowling for Brilliance scholarship fundraising event.
93) Staff volunteered at Hiawatha Homes to assist the residence and staff with making the commemorative ornaments for the 2018 Festival of Trees fundraiser.
94) Partnered with the local radio station, MN 97.5, for the Christmas Miracle fundraiser and contest to help four families in financial need during the holiday season.
95) Our President/CEO, Mike Rosek, raised $2,500 for the American Cancer Society through participating in the Real Men Wear Pink campaign.
96) Sponsored and staff attended the annual Festival of Trees fundraiser which supports the Hiawatha Homes Foundation.
97) Staff donated fabric and materials to the American Legion Auxiliary to make blankets for veterans for the holidays.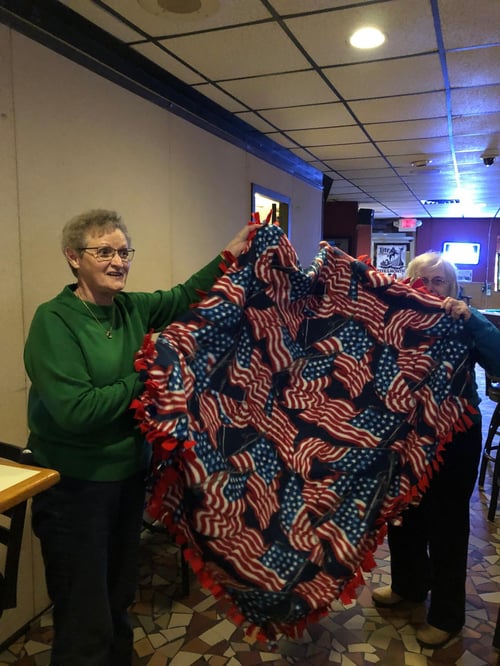 98) Hosted a supply drive for the SE MN Women's Shelter in our branches throughout December.
99) Staff volunteered at the Habitat for Humanity gift wrapping booth.
100) Staff raised $1,152 to support the SE MN Women's Shelter through a month of jeans days and a bidding war.
101) Donated $8,500 to pay off over 300 delinquent lunch accounts at Rochester Public Schools.
---
To recap our year: The credit union and its staff completed 101 individual acts of service in 2018; which equaled a total of 880 volunteer hours, $66,644 in donations directly from the credit union, as well as $8,324 in personal donations from staff members. This yearlong campaign directly supported 58 individual local non-profit organizations. The credit union hosted 5 free community events.
You can follow us on Facebook and subscribe to our blog to keep up with the latest news and events throughout the year. We are so proud to be a part of the Rochester area communities and are always looking for new ways to give back. First Alliance Credit Union is dedicated to being a positive influence in our community, both through our day-to-day operations and through being an active participant of our community. All for one.
---