If you watched television at all in 2015 you probably remember the Discover® commercials about their "freeze it" feature for their credit cards, which allowed you turn your Discover® credit card "off" if you lost it. We admit that is an awesome feature, but it only worked on their credit cards! Since then many more financial institutions have started offering similar protection for both debit and credit cards, which is great! Being proactive with keeping your card safe from fraud is the best line of defense for your finances. Here we will look at how a card control app keeps you safe from fraud.
#1: Turning your debit card off

This is definitely the most talked about feature of any card protection app when it comes to fraud protection. Turning your debit card "OFF" if it is lost or stolen safeguards against fraud because no purchases will be approved. In other words, anyone trying to use your card to make a purchase will be denied on the spot while your debit card is turned "OFF." Once you find your card you can easily turn it back on inside the app. Some even suggest turning "OFF" your card anytime you're not actively using it.
#2: Receive activity alerts
If your financial institution has a good card control app, such as My Cards, you will be alerted immediately with a notification on your phone of any attempted purchase using your card. This way if your card is still "ON" at the time of the unauthorized purchase you will know immediately and can turn your card "OFF" to prevent further transactions from occurring. These alert notifications are often able to be customized based on your spending preferences and can be changed at any time.
---
See First Alliance Credit Union's Card Control Features in Action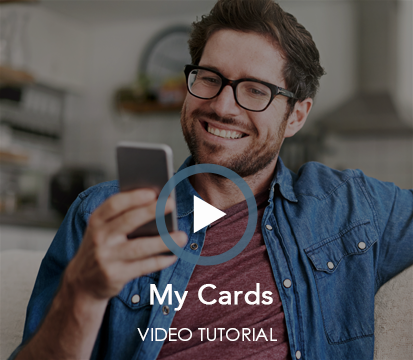 ---
#3: Set up spending restrictions
Believe it or not your kids may be the cause of fraud on your card at some point. More than $70 million in unauthorized purchase were made by kids using their parent's cards on Amazon between 2011 and 2016 alone. Using the spending restriction features in a card protection app would allow you to set limitations on where, when, and how your card can be used; any transactions that fall outside your set limits, either by location, business type, transaction type, or by dollar amount, would be declined. This means, if you don't want your card used for online transactions, like on Amazon, you can block those from within a card control app. Then turn them back on if you ever need to make an online purchase. As an added bonus, this feature is also a great way to help you stay on budget.
Get Credit Card Protection at First Alliance Credit Union
Card control apps are an excellent way to safeguard your card from fraud, using one will give you peace of mind knowing that you are being proactive in keeping your card safe from fraud. More and more financial institutions, like First Alliance Credit Union, are offering this type of technology for both credit and debit cards. We highly recommend asking your financial institution if they offer free card controls within their mobile banking app or as a standalone app. If they don't, then it's time to find one that does, because your financial security is worth it.
Become a member today.