Cash back credit cards appeal to people who like to get something back for their purchases. They offer greater flexibility than other reward cards. Once you decide to get a cash back credit card, the next step is to decide which cash back credit card will be best for you. You can achieve that by doing a little research.
Choosing a Cash Back Credit Card
The first thing that you need to do is figure out which types of rewards you want to get. Reward cards usually have a higher interest rate and may cause difficulties for you if you don't pay the full balance off each month. Before you select your cash back credit card, you should see if it has an annual fee or not. Since there are cash back credit cards that do not charge an annual fee, you don't have to necessarily pay an annual fee.
The typical cash back rate on purchases is one percent, but there are some card companies that offer a higher rate. These credit cards require you to have a good credit rating for approval. The following tips can help you select the best cash back credit card.
Choose According to Your Credit Score
Apply for a credit card that is within your credit score range. If your credit score is around 650 or below and you are looking for a cash back credit card, chances are higher that you will not be approved. Before applying for a card, make sure that you check the average credit score required for approval.
A Card with Annual Fee
If you are applying for a cash back credit card that has an annual fee, make sure that the rewards you will be getting are greater than the annual fee. For example, if your card has a $100 annual fee, but the cash back reward will be much greater than $100, go for it. If this is not the case, then you can easily find fee-free cards as well.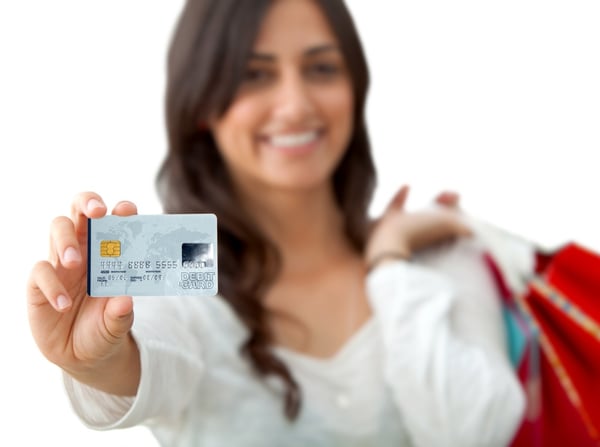 Opt for a Card with a Sign-up Bonus
There are several cash back credit cards that offer a sign-up bonus if you spend a specific amount in a given time after initializing the card. With this type of card, you may increase your cash back opportunity.
High Cash Back Percentage
The cash back reward programs vary from one another. There are some that offer you one percent cash back while some offer up to five percent. You should carefully examine the details of the reward program of the card before applying.
Easy Reward Redemption
Make sure that the card you choose has a straightforward redemption policy. You should look for a redemption policy that offers the chance to have cash back earnings added to the statement balance.
---

---
Unlimited Cash Back Capability
The best cash back credit card will be one that allows you to earn as much cash back as you wish. However, just because you will be earning back the money doesn't mean you should fall into a trap of using your credit card all the time. If you have a balance or are unable to afford something, the interest on the purchase will be much higher than what you earn on the cash back credit card.
Don't be lured into thinking that you are saving when you are not. You still need to spend your money wisely and use the credit card responsibly for your cash back credit card to be a good thing. If you pay back you bills responsibly and in full each month, then the cash back credit card may be the best option for you. Make sure that the credit card that you opt for has a high percentage of cash back in the categories that you most likely are to spend in (i.e. dining, airline tickets, etc.).
Summary
Cash back credit cards can be best for people who look for something in return when they make purchases. A cash back credit card allows a consumer to periodically get a percentage of their total purchases back. This article describes six things to consider when choosing a cash back credit card.