There's never been a better time to buy a house. Interest rates are the lowest they've been in years, hitting a record low in March 2020.
There's never been a worse time to buy a house. Companies are furloughing and laying off workers until the threat of COVID-19 is over.
All this leads to a situation that can be very confusing for prospective home buyers. Is now the best time to buy a house, or should you wait for a more ideal time?
---
---
How Secure is Your Job?
If you're looking to buy a house, that means you'll need a mortgage. If you get a mortgage, you'll need to make sure you can make the monthly payments on it. This means you'll either need to be independently wealthy, or you'll need to have a steady job.
Unfortunately, having a steady job is not a given as a result of the ongoing threat of the COVID-19 pandemic. Several businesses have had to furlough their workers for months, while others have been permanently laid off.
If you're sure you aren't in any danger of losing your job, then you may want to consider buying a house. However, if you have any doubts about whether your job will reduce your hours or lay you off, be cautious. You'll feel better about passing up a good deal than you will if you end up homeless as a result of not being able to make your loan payments.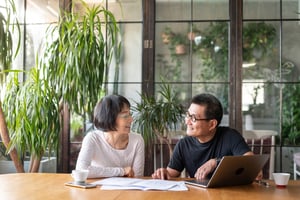 Another reason to be cautious is that some costs of buying a home don't change. You'll still need to pay closing costs, property taxes and homeowner's insurance, all of which will account for anywhere from one to five percent of the closing price. You should also consider you don't know how much utilities will cost your new home. If you're buying a bigger home, it could easily be more.
Failing to take these expenses into account could leave you underwater before you even get your first loan payment.
Consider the Logistics
Speaking of utilities, you should also keep in mind that buying a home involves several logistical challenges that the COVID-19 pandemic is making more difficult.
For instance, you may want to physically tour the house you're buying. This isn't an unreasonable request, but since so many nonessential businesses are closed and people are under a "shelter in place" order, scheduling a tour might be tricky. While you can get around this difficulty if you're comfortable with taking a virtual tour of a home, you'll also be relying solely on the photos, and you won't be able to examine the appliances, look in the cupboards or examine the home's construction.
You'll also have a harder time moving into your home if you decide to buy during the pandemic. You'll need to get your new home inspected, schedule movers and set up your utilities, among other tasks. If that weren't enough, notaries and title offices are also currently closed or have restricted operating hours.
While the steps are likely still achievable, it will may take longer and you may run into many additional obstacles now, than if you waited. Just be prepared for the additional hurdles you'll encounter.
Plotting Your Next Steps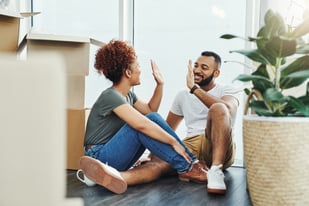 In short, there are several reasons why you might not want to buy a house right now. However, this doesn't mean you should do nothing. There's a lot you can do to make sure you're prepared to take full advantage of the housing market once the threat of the pandemic has passed.
First, start browsing through housing listings online and get familiar with the housing market in your area. Get an idea of what you can pay for a house and what you'd like to get for the price. You can also speak with real estate agents and talk with them about what you're looking for in a home.
While you're looking for homes, go to your financial institution and get pre-qualified for a home loan. This will show sellers you're serious about buying a home, and it will make you a more attractive buyer. You will also want to talk with the lender about rate lock strategies so you can take advantage of the historically low rates.
Get the Best Deal on a Home Mortgage Loan at First Alliance Credit Union
No matter when you decide to purchase a home, First Alliance Credit Union can help you get a mortgage with a fantastic interest rate that fits into your budget. Contact our Real Estate Lending team today, they will help you feel confident about the process now or in future.