There are a few important things to know for those who are eligible to receive an advance on your child tax credit from the federal government as part of the American Rescue Plan.
We covered the details of the Child Tax Credit updates on episode 88 (originally aired on March 20, 2021) of our Good Money Moves podcast. Which we recommend listening to in order to fully understand the impacts of receiving these advanced payments. The additional information below will provide you fast facts about about receiving and access your advanced child tax credit payments.
Receiving Your Advanced Child Tax Credit Funds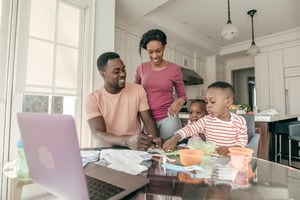 You can check your eligibility and find complete information about the child tax credit payments on the IRS website. The dates for the advanced child tax credit payments are:
July 15
August 13
September 15
October 15
November 15
December 15
If you've used direct deposit for your 2020 tax return filings you should receive your monthly child tax credit payments into your account via direct deposit on the date above, there are no additional steps that need to be taken.

If you typically receive your tax return in the mail your child tax credit payments will arrive to you via mail after the dates listed above. You can also opt-in to direct deposits through the IRS website to receive future payments faster.

For those who do not file taxes, please follow the steps on the IRS website to submit your information to receive your advanced child tax credit payments.

If you need to make changes to your direct deposit information, the IRS has opened a portal for you to securely update your payment information, including the option to opt-out of receiving advanced child tax credit payments. If you are setting up a direct deposit, you will need your First Alliance Credit Union account number and our routing number, which is 291975481.
Accessing Your Advanced Child Tax Credit Funds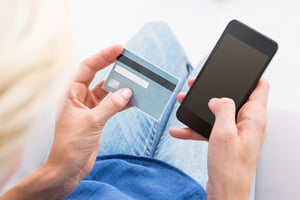 Your best options for accessing your child tax credit funds once they've been deposited into your account are through your cashless options such as:
These digital options offer you greater financial security than cash, which can easily be lost or stolen. Additionally, using cash can more easily transfer viruses from person to person. Your health and safety are our top priority, both financially and physically.
More Financial Resources Are Available
Our team is committed to help you and your family maintain your financial stability. We have more resources available you can explore using the links below or give us a call to discuss your situation.
Please do not hesitate to contact us with any questions or concerns you have about your finances. We are here to help. No judgment, just answers and guidance.