A student loan is used to assist students in dealing with the expenses of their academic careers. These expenses include tuition, living expenditures, the cost of books, and so on. The types of student loans and the terms at which these loans are given differ with respect to location and lending organization. Student loans are offered with comparatively low interest rates and repayment terms are flexible during the time when the student is still enrolled in college.
Types of Student Loans
As mentioned earlier, loan packages differ with respect to region and lender. Student loans are broadly divided into two types: Federal Loans and Private Loans.
Federal Loans
Federal loans are offered to students by the government. Such student loans offer a low-interest rate and adjustable repayment conditions. The terms of the loan might also differ with respect to the financial need of a student. For instance, students showing financial need might get a subsidized student loan. The U.S. government offers the following types of Federal loans to facilitate students:
Direct Subsidized Loans
Direct Unsubsidized Loans
Direct PLUS loans for parents
Direct PLUS loans for graduates
Direct Consolidation Loans
Rejections are rare in the case of federal student loan applications that meet basic criteria.
Private Loans
Private loans are given by independent banks, credit unions, insurance companies, and other financial organizations. Private loans have their own set of conditions that may differ from the conditions of federal loans. Moreover, the interest rate is usually variable and considerably higher when compared to federal student loans. Approval for private loans may be more difficult to come by. A credit review and other considerations inform the private institutions' decision to issue the loan or not.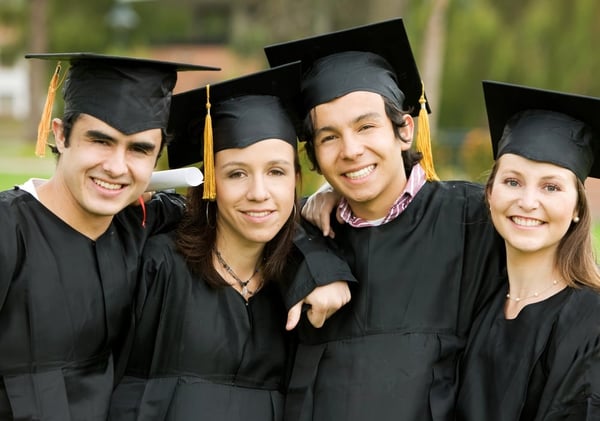 Types of Loans in Terms of Repayment
As far as the repayment of student loans is concerned, the main types of loan are subsidized and unsubsidized. With subsidized loans, it is the responsibility of the government to pay the interest when the borrower has a deferment such as being enrolled in school or facing financial hardship. With unsubsidized loans, the responsibility of the repayment lies exclusively with the person acquiring the loan for higher studies.
General Guidelines for the Student Loans
It is the responsibility of the student to provide the lender organization with his authentic personal and academic information during the loan application processing.
A student should have a plan regarding the commencement of further studies, and he or she should share these plans properly with the lending institution.
The student should take into consideration all of the terms and conditions that he or she is bound to follow during the repayment period to avoid any inconvenience.
The student should go through all of the details of the student loan agreement and plan payments accordingly.
Students can also compare loans to find out their best option by using online loan calculators.
Payment estimators are also available online to choose a suitable repayment plan.
Students should take into account all of their financial circumstances, along with the options available to them, and select the loan type that best suits their situation.
A detailed discussion with someone who is well versed in the structuring of student loans can be a good option.
In short, student loans can help students overcome financial stress and help them secure a good academic career.
---
---
Summary
Student loans are an effective solution when a person isn't able to easily finance his or her education. It is important to gain a thorough understanding of different types of student loans before filing an application for a specific loan type. A carefully selected loan plan may prove to be the best financial decision of a student's academic career.