Everyone says they could use some extra money, but thanks to the COVID-19 pandemic even a couple hundred dollars can help someone make rent or afford groceries. Fortunately, if you've been affected by the pandemic in any way, you may be able to get a relief loan through First Alliance Credit Union to help you get through financially difficult times.
What is a Relief Loan?
A relief loan is just what it says it is—a personal loan to give you some relief during a period of financial difficulty. Specifically, First Alliance Credit Union is offering this loan to people who have been affected by COVID-19.
The relief loan will let you borrow up to $5,000 in funds to help you get through the pandemic. In addition, the loan has terms that are meant to help people facing financial difficulty, including:
A low fixed interest rate
A loan term up to 36 months
No payments for 90 days
We will work with you to determine the best loan amount and term for your needs and budget. You can use the funds from this loan to catch up on bills like your rent, mortgage, utilities, and more.
How do I Apply for a Relief Loan?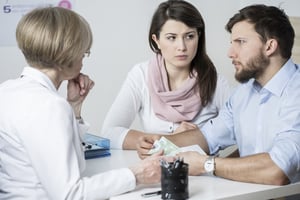 If you need financial relief due to the pandemic, your first step should be to apply online for a personal loan. A First Alliance Credit Union lending advisor will look over your form and reach out to you to set up an appointment either in-person or virtually.
When you meet with the lending advisor, make sure to have proof of income handy. If you are unemployed, however, please let the lending advisor know, especially if you are unemployed due to the pandemic.
The lending advisor will also ask several questions about your current situation, such as how you've adversely been affected by the pandemic and how you'll use the loan money. If you're unemployed, they may also ask when you'll be able to return to work.
Once the lending advisor has a clear understanding of your situation, they'll use that information to determine how much you can borrow and work with you to make sure the terms of the relief loan are favorable to you.
What Does "Affected by the Pandemic" Mean?

People have been adversely affected by the pandemic in many ways. People have lost their jobs, other people are working reduced hours and still other people have had to take in family members who have lost their jobs and their homes.
If your finances have been adversely affected by the pandemic in any way, reach out to us and explain your situation. Our lending advisors will listen to you and let you know if a relief loan can help.
What if I Have a Low Credit Score?
If you've been affected by the pandemic, your credit score has probably been affected as well. Even if you have a low credit score, you should still apply and help the lending advisor know why your credit score is low. First Alliance Credit Union takes a "no judgement, just guidance" approach to all of our loan applicants, and we will work with you to find the financial solution that's best for you.
How Much Will I be Able to Borrow?
While these relief loans have a maximum limit of $5,000, the lending advisor will ultimately let you know how much you're able to borrow based on how the pandemic has affected you and how you intend to use the money.
Get Through Uncertain Times With First Alliance Credit Union
The COVID-19 pandemic has been hard on everyone. If you need some financial help, apply for a financial relief loan and become a member of First Alliance Credit Union today.
You should also know that First Alliance Credit Union provides several other tools to help its members get through uncertain times. In addition to providing relief loans, we also offer an anytime Skip a Pay form in the resource center you can use if money is tight. Our lending advisors can also help you refinance your loans to get a lower monthly payment or even consolidate your existing debts.