First Alliance Credit Union announced today their long awaited First Alliance Commons branch, along with partners Moka and Great Harvest Bread Company, opened together on June 1st, with both lobby and drive-up services available.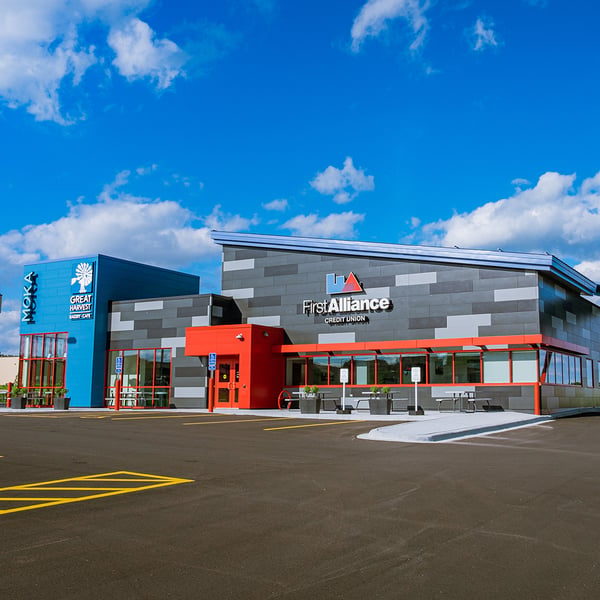 When First Alliance Credit Union designed their new Commerce Drive branch, they weren't looking to merely offer their members banking as usual. They were looking to improve the entire banking experience for their members. When members visit the new First Alliance Credit Union branch on Commerce Drive, they'll find an entirely new way to bank.
You won't find a teller line at the new branch, First Alliance is proud to introduce a new, innovative technology to the Rochester area, called Advisor Supported Kiosks. First Alliance members will be able to conveniently conduct their common financial transactions, from withdrawing cash and making deposits to making a loan payment or making transfers, with only a few taps on the Kiosk screen.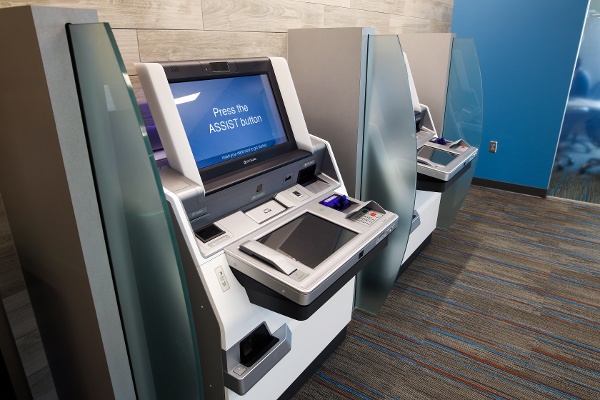 What really sets the Kiosks apart though, is the ability to speak to a human at any point during a transaction. When a member needs assistance with any transaction, they will be connected via a secure video feed on the Kiosk screen with a First Alliance member advisor. The advisor will quickly appear on the Kiosk screen to help complete a more complex transaction or offer the personal guidance that only another human can provide. The new self-service Kiosks can be found in both the lobby and drive-up at the new branch.
While the credit union boasts the latest in banking technology, it's not a human-less branch. If a member is looking for a loan or to open a new account, there is a team of Member Experience Advisors on-site to provide the personalized financial guidance that First Alliance Credit Union is known for.
"Our new branch model is designed with our members needs in mind," shared Mark Hettinger, EVP of First Alliance Credit Union. "The feedback we've been hearing from members is that they want convenience in their day-to-day lives, and highly personalized service for life's big moments. Our new branch is uniquely positioned to provide a banking experience that meets these important needs of our members."
Of course, in addition to the credit union's improved service model, the building features a layout unlike any other credit union. The presence of Moka and Great Harvest Bread Company in the open-concept space, provide yet another level of convenience to patrons and lends a laid-back feel to the high-tech branch. All three businesses are positioned around a central seating area with a fireplace, TVs, charging station, and a community conference room.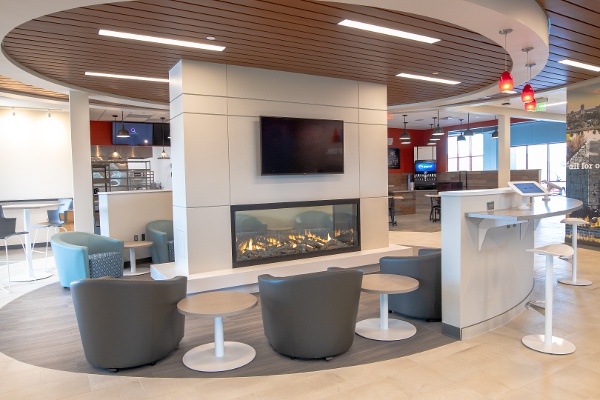 "First Alliance Commons is designed to help you maximize your time," explained Danielle Sommerfeldt, branch manager at the new First Alliance location. "You can use the drive-ups to quickly grab your morning coffee from Moka and then make a deposit using the Kiosk while on the way to work, or come into the branch to grab lunch from Great Harvest before meeting with one of our advisors."
Visit the First Alliance Commons branch at 2483 Commerce Drive NW Rochester MN 55901 to experience convenience, personalized. Our Member Experience Advisors are ready to help you meet your financial goals.